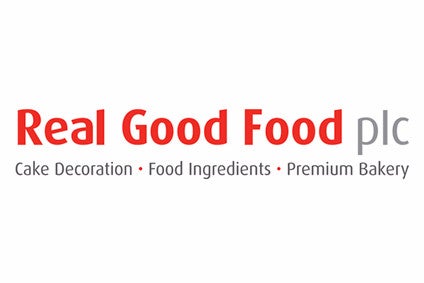 Real Good Food, the UK cake decoration and ingredients supplier, has announced that it has been fined GBP450,000 (US$568,241) and censured by the London Stock Exchange for breaches of rules.
The fine, which is reduced to GBP300,000 for early settlement, relates to breaches of corporate governance rules for companies on the Alternative Investment Market (AIM), on which it is listed, in the period to July 2017.
The Liverpool-based business said it "regrets these breaches and fully understands and accepts the importance of sound corporate governance and complying with the AIM rules". It said it has cooperated fully with the London Stock Exchange's enquiry and, since the events that led to the censure, the former chairman and two other directors have left the company.
Real Good Food said its has since undertaken "significant remedial action, including enhancing the company's procedures, resources and controls, adopting new corporate governance and implementing new financial processes and procedures". This has included the appointment of new board members.
Hugh Cawley, the company's chief executive, said: "We are pleased to draw a line under these unfortunate incidents in the company's history, for which we have accepted responsibility. We now have in place fit-for-purpose corporate governance and are committed to complying with our obligations under the AIM Rules."
The company, which announced in March that its chief financial officer Harveen Rai was stepping down, announced a number of further changes to its board composition today (30 May).
Interim non-executive chairman Patrick Ridgwell will retire from the board and Mike Holt, independent non-executive director, will step up to the role of non-executive chairman, relinquishing his role as chair of the audit committee.
Judith MacKenzie, non-executive director, will be appointed as chair of the audit committee, relinquishing her role as chair of the remuneration committee while Steve Dawson, non-executive director, will become chair of the remuneration committee.
Chris Thomas, non-executive deputy chairman will retire from the board and Anthony Ridgwell, the principal beneficiary of Napier Brown's holding in the company, will join the board as a non-executive director.
All these changes will be effective immediately, except for Thomas's retirement, which will take place not later than 31 July.
Cawley said: "Today's changes complete the reconstitution of RGF's board which began two years ago. We now have in place an appropriate board structure with a better balance of executive, non-executive, and independent non-executive directors, in line with our commitment to improved corporate governance."
Last summer Real Good Food raised GBP1m from a share offer and agreed a loan extension with its three major shareholders.