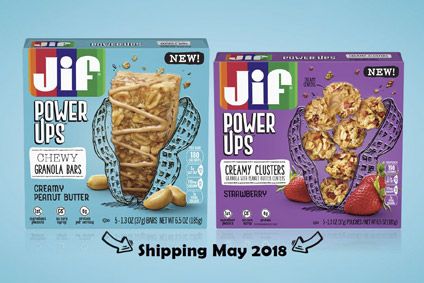 US food group J.M. Smucker has outlined strategic goals which point to more disposals.
The company behind brands such as Jif and Uncrustables said it intends to prioritise "investments in brands, products, and channels to drive revenue and earnings growth".
It wants to generate US$50m in annual cost savings in each of the next three fiscal years.
In October, the Ohio-based business announced the sale of its Crisco cooking oil and bakery shortening brand to local peer B&G Foods. Last week, Smucker struck a deal to sell pet-food business Natural Balance to US investment firm Nexus Capital Management.
In a statement today (10 December), Smucker revealed other disposals could follow. Smucker said alongside prioritising "high-growth brands" there would be an "exit of brands and businesses that are not consistent with the company's long-term strategic focus".
Smucker said its plans are intended to "create long-term and sustainable shareholder value".
CEO Mark Smucker said: "We are implementing a focused strategic plan, including reshaping our portfolio, streamlining our organisation, and updating our commercial model to transform how we deliver for our customers and consumers, as well as deliver sustainable shareholder value."
He said the company is transforming its capabilities and cost structure to "expand competitive advantage, deliver growth, and maximise return".
J.M. Smucker has provided long-term annual growth targets, including net sales growth of 2%, operating income growth of 5% and adjusted EPS growth of 8%.
The company reiterated its fiscal year 2021 financial guidance of net sales growth to be flat to up 1% adjusted earnings per share to range from $8.35 to $8.65, and free cash flow to range from $975m to $1.02bn.