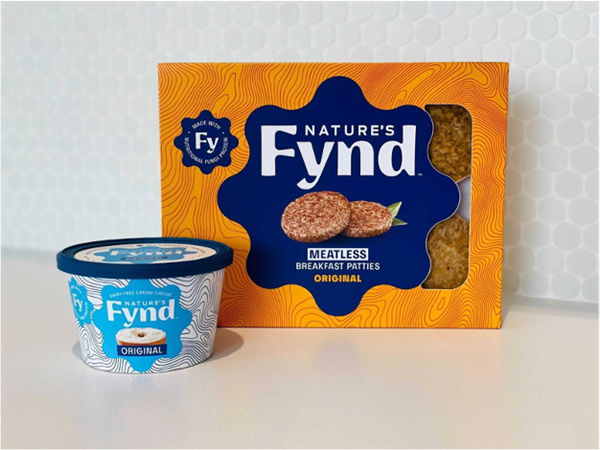 Nature's Fynd, the US start-up making alternatives to meat and dairy products using microbial fermentation, has attracted more investors.
The Chicago-based firm said today (19 July) it had closed a Series C funding round worth US$350m.
In a statement, Nature's Fynd said the new funds meant it had pulled in more than $500m from investors.
The Series C round was led by SoftBank and also saw new investors including Blackstone, Asian investor EDBI and South Korean conglomerate SK Inc.
Nature's Fynd said the new funds would help "accelerate" its growth, including efforts to expand its production capacity and broaden its product portfolio.
The company is making foods containing a fungi protein which it has called Fy. Nature's Fynd says Fy comes from a microbe originally discovered in the geothermal springs of Yellowstone. The firm claims the fermentation technology uses a fraction of the land and water used in traditional agriculture.
"The successful launch of our Fy Breakfast Bundle with Original Meatless Breakfast Patties and Dairy-free Cream Cheese earlier this year – which sold out in 24 hours – clearly showed that we can meet our consumers' expectations for delicious meat and dairy alternatives with no trade-offs," Thomas Jonas, the CEO and co-founder of Nature's Fynd, said. "In the past year, we also showed that we can grow Fy at commercial scale leveraging robotics and automation in our new state-of-the-art facility in Chicago's historic Union Stockyards."
Nature's Fynd expects to launch its meatless and dairy-free products, containing the Fy ingredient, in "selected retailers later this year".
Jonas said the business was looking to "create multiple brand-aligned partnerships for retail, quick-serve restaurants and emerging high growth channels".
He added: "In 2022, we will bring our branded Fy-based foods to consumers in the US, expand to new geographies with a special focus on Asia where there is substantial demand and need for sustainable protein."
Among the early investors in Nature's Fynd have been Danone and US agri-food group ADM.
Just Food analysis: The fermentation flurry in plant-based meat