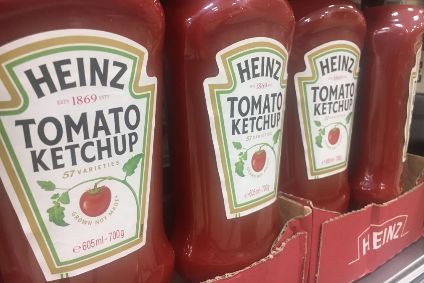 US food giant Kraft Heinz is in the process of cutting more jobs, on top of the more than 1,000 the ketchup maker shed last year.
In an SEC filing yesterday (13 August), the company said it expects to "eliminate" around 400 jobs as part of restructuring programmes taking place within the business.
During the six months to 29 June, some 200 had been cut. In the filing, Kraft Heinz said the moves had led to expenses of $41m during the six-month period.
The cuts come on top of 1,400 other positions being removed from the business – mostly outside the US – last year.
Last week, Kraft Heinz reported falling half-year sales and profits – and another round of impairment charges. The US group saw its net income more than halve and its net sales decline almost 5% in the six months to 29 June.
Kraft Heinz, which named former Anheuser-Busch InBev executive Miguel Patricio CEO earlier this year, recorded a US$15.4bn write-down of goodwill in February. On Thursday, the company booked another $1.2bn in impairment charges.
just-food analysis: Markets in limbo after Kraft Heinz disappoints again – key takeaways on H1 results