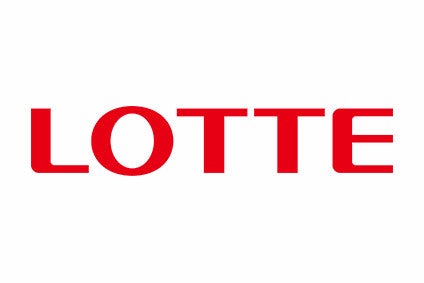 Lotte Group, the South Korea-based conglomerate with interests in food sectors including confectionery, dairy and ice cream, reportedly saw fresh raids on its business units today (14 June), as part of an investigation into a possible slush fund.
The searches follow raids at Lotte Group's headquarters on Friday. The homes of executives were also searched, according to local reports.
A source at the Seoul Prosecutors' Office told Reuters the investigation had been underway for some time. The source claimed the raids had been sparked by signs officials at Lotte were trying to hide evidence.
Subsidiaries including Lotte Confectionery and beverage business Lotte Chilsung have been raided.
A Lotte Group spokeperson told the news agency said the conglomerate would cooperate fully with the investigation but declined to comment further.
Three officials at Lotte subsidiaries also told Reuters some of the company's operations had been affected. Investigators had removed computers and documents needed to conduct business.
The raids are said to have led Lotte to pull plans to list its Hotel Lotte Co. unit and drop its bid to buy US chemicals group Axiall Corp.
Shares in Lotte Confectionery finished the day down over 2.5%. The listed Lotte Chilsung saw its shares close 3.9% lower today in Seoul.
Lotte Confectionery owns businesses including Belgian chocolate maker Guylian. It is a sister company of E. Wedel, the Polish confectioner.