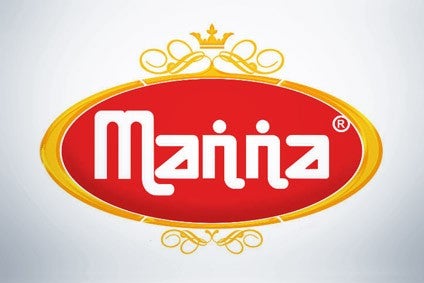 India's Southern Health Foods , the company behind the Manna brand, has announced investment from a private-equity unit of Morgan Stanley .
The two sides have agreed on a deal that will see Morgan Stanley Private Equity Asia put INR1.52bn (US$23.8m) into Southern Health Foods.
Whether Morgan Stanley has taken an equity stake in Southern Health Foods was not disclosed and officials at Southern Health Foods and the investment bank did not return questions on the matter.
In a statement sent to just-food, Chennai-based Southern Health Foods said the investment would be used to expand its business in the south of India and provide a partial exit to existing shareholders. Fulcrum Venture India led a round of investment in Southern Health Foods worth INR300m in 2015.
I.S.A.K Nazar, the founder of Southern Health Foods, said he was "excited" to team up with Morgan Stanley to "write a true success story in [the] health foods space in India at a time when people are quitting synthetic preparations and switching over to organic and traditional food".
The Manna range includes a ready-to-cook version of sathumaavu, a traditional multi-grain mixture of cereals, millets and pulses cooked in hot milk. It also markets ready-to-cook, millet-based infant food, soya nuggets, dried fruits, purees and pastes.
Arjun Saigal, the co-head of Morgan Stanley Private Equity Asia in India, said: "At a time when India's eating habits and lifestyles are creating health challenges, we believe that Manna's natural foods are well positioned to offer appealing choices to consumers. Additionally, foods based on home-grown grains such as millets are regaining popularity, offering 'superfood'-type nutritional content at an affordable cost. We look forward to driving Manna's next phase of growth."