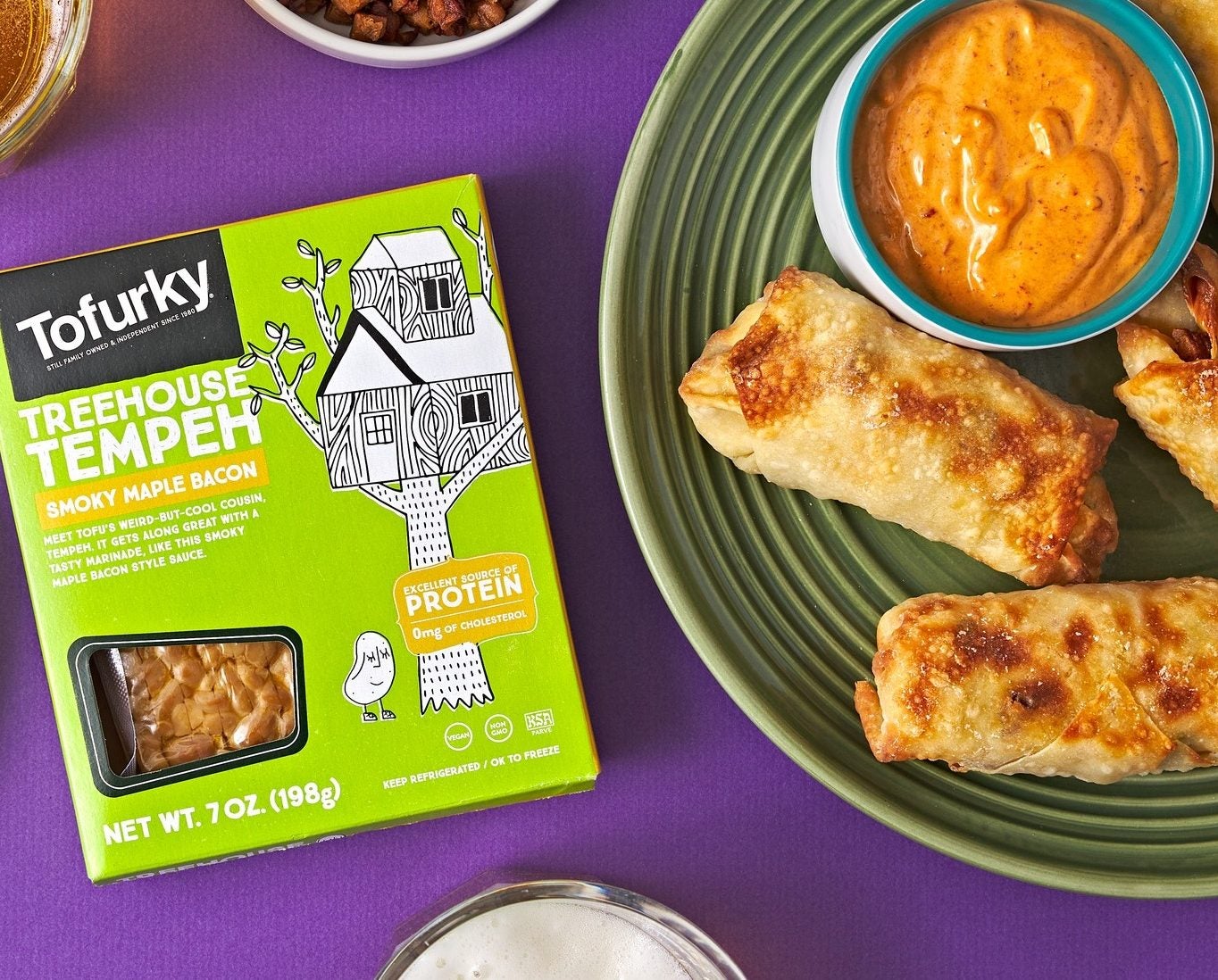 Morinaga Nutritional Foods has acquired US plant-based business Tofurky and its sister brand Moocho for an undisclosed sum.
Jaime Athos, the CEO of family-owned Tofurky, said he expects "aggressive growth in the US and beyond" on the back of the deal.
Operating out of Hood River, Oregon, Tofurky was founded in 1980 and supplies its own brand of vegan and vegetarian products such a non-meat sausages, burgers and deli slices. The Moocho line of dairy-free cheesecake and cream-cheese products was launched in 2019.
Morinaga has been a tofu supplier to Tofurky for 17 years. "We've been working with the team at Morinaga for nearly two decades, and over that course of time realised the multiple synergies our organisations have across our businesses – from supply chain and operations to new product development targets," Athos said in a statement.
Tofurky will continue manufacturing products at Hood River, where Morinaga plans to increase the number of technical staff and production capacity.
"Tofurky has a proven track record of success in the US and is a significant player in the plant-based category with many loyal fans," Hiroyuki Imanishi, CEO of Morinaga, said in the statement. "We're excited to help bolster both Tofurky and Moocho's presence in the US while strengthening manufacturing efficiencies and boosting new product development to meet ever-increasing marketplace demand."
Morinaga has a manufacturing facility in Tualatin, Oregon, and a R&D site in Torrance, California. The company is a subsidiary of Morinaga Milk Industry, a dairy and soy manufacturer. It supplies the Mori-Nu Silken Tofu brand sold in the US through the retail and foodservice channels.