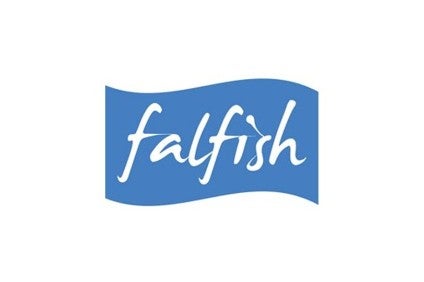 Morrisons has acquired Cornish seafood business Falfish, which has been a supplier to the UK supermarket chain for more than 16 years, and a deal the company said marks the first British grocer to own a fishing trawler.
Family-owned Falfish operates out of two sites in the towns of Redruth and Falmouth on England's south-west coast. Around half of its GBP40m (US$55.5m) annual turnover in sustainably-sourced fish and shellfish is with Morrisons.
The company also supplies the UK foodservice sector and exports to Europe and the Far East.
Falfish was founded by Ian Greet, while his son Mark Greet is managing director, who will join Morrisons along with its 140 employees. The company also has long-standing relationships with 70 "partner boats" in south-west England that land their catch with Falfish. It also buys seafood directly from fish markets in Newlyn, Plymouth and Brixham.
Morrisons said in a statement that following the deal, more than 80% of the chain's fish and shellfish in its 497 stores and its online business will come from the supermarket's wholly-owned seafood operations.
The grocer explained it now has around 19 manufacturing operations in the UK supplying around 25% of "everything" it sells and employing about 9,000 people.
Andrew Thornber, Morrisons' manufacturing director, said: "Falfish is a great fit with Morrisons; not only is it a great British company supplying high quality fish and shellfish, but they also share our passion for sustainability and for local sourcing. Bringing Falfish into Morrisons further strengthens our position as Britain's biggest foodmaker."
Falfish processes a range of 56 locally-caught wild and farmed frozen and fresh seafood including turbot, sea bass, monkfish, Dover sole and hake, and lobster, king scallops, crab, cuttlefish and whelks.
The company has been working on "fishing gear trials aimed at reducing discards, alternative market projects for under-utilised British species and fishing gear recycling", the statement noted.
Managing director Greet added: "Falfish has been a supplier to Morrisons since 2004 and over the years this has become a very strong partnership. For my father Ian and our family, as part of the Cornish community, this acquisition ensures the continuing ethos of Falfish in upholding our relationships and values, and strengthens this for our colleagues, for the south-west fishing fleet, and for all of our customers and stakeholders. The acquisition is great news for Falfish's Cornish operations and the wider community, bringing investment and access to many new opportunities."