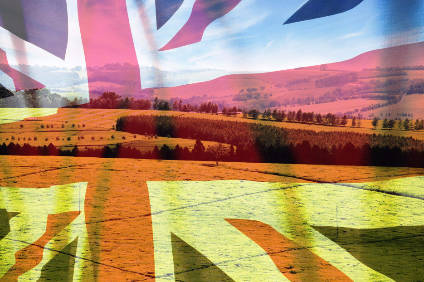 UK food retailer Morrisons said today (17 February) it aims to recruit more than 200 new suppliers to support its "priority of sourcing more local food" and to reduce the distance that food travels from producer to store.
The move follows the publication of an independent report commissioned by Morrisons which said "it makes increasing sense to build up a stronger local food sector" in the UK "in light of uncertainties globally".
Morrisons said its recruitment drive will focus on England, Scotland and Wales in the first year. The retailer is inviting food makers to "pitch for their place in its supermarkets" at a series of regional events starting in Yorkshire next month.
According to the British Food report, published by experts on global food issues led by Professor Tim Benton from the University of Leeds, only half (52%) of food eaten in the UK comes from domestic farmers.
Key findings of the report include "there are risks – climate change and trade wars – in too much reliance on food produced elsewhere and these could increase over time".
British customers "have an appetite to buy more local food because they believe it to be more trustworthy, and that it supports their local communities", the report said. "This is supported by new research from Morrisons which shows that British consumers are open to this shift with more than two thirds (67%) of UK shoppers stating in an omnibus survey of 2,000 adults a preference to buy British with the remainder expressing no preference."
Supporting local foodmakers… "will support the local economy, maintain a thriving agricultural sector, create greater diversity of farm types producing more diverse foods, benefiting the countryside", the report said.
The report also claimed the UK had "seen a decline in the indigenous produce grown here with orchards, for example, now accounting for 25,100 hectares compared to 113,000 hectares 50 years ago". The report also pointed to periods "where production of cauliflower, broccoli, Brussels sprouts, peas, parsnips, cabbage, lettuce, tomatoes, cucumber, rhubarb and pears grown in the UK have decreased with French and runner beans down by as much as 49%".
Morrisons chairman Andy Higginson said: "Morrisons is already British farming's biggest single customer and the publication of the report today from Prof Benton makes us more determined to produce more of our food and source more from local British suppliers."
Higginson said: "Our customers tell us they want to see more food that is made just down the road from their own communities… we want small UK food suppliers to become bigger ones – the Innocent Smoothies of tomorrow – and we also want to give our customers the option of more food that meets their local food tastes."