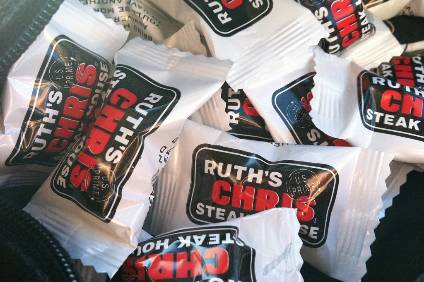 US candy and nut business Mount Franklin Foods has acquired local peer Hospitality Mints for an undisclosed sum.
El Paso, Texas-based Mount Franklin, the parent company of Sunrise Confections, Azar Nut Company and Mount Franklin Nutritionals, said that post-deal the production of Hospitality Mints will remain in Boone, North Carolina.
Hospitality Mints produces mints and candies that are predominately individually wrapped and customised for customers in foodservice, retail and promotional products channels. It has been in business for more than 40 years.
Its main retail product is the Party Sweets brand.
Gary Ricco, president and CEO of Mount Franklin Foods, said: "As part of our continued effort to strategically grow and diversify our business, the acquisition of Hospitality Mints will enable us to expand our overall sales and product offerings in both the retail and foodservice markets.
"We look forward to bringing the synergies of our two heritage organisations together to deliver a full portfolio of items, including mints, to our customers."
Pat Viancourt, president of Hospitality Mints, said: "Our two organisations share a long history with a long-term quality reputation in the retail and foodservice industries and our combined strengths will deliver even greater efficiencies, innovation and value for our customers and employees."