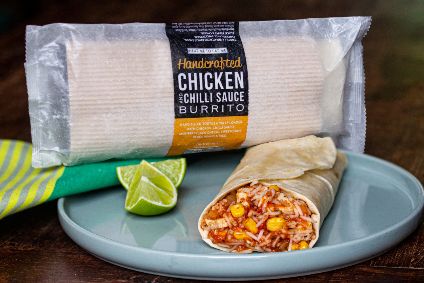 Irish food company Mr Crumb has launched a product line targeting the UK foodservice sector, which is just starting to re-emerge from Covid-19-related forced closure.
Mr Crumb argues the fact its Invisible Chef range can be cooked in the bag will appeal to kitchen staff and customers concerned about cross-contamination.
Each individually-wrapped serving is cooked in pack and given directly to the consumer to open when they are ready.
The company's co-founder and director, Jason Coyle, said: "As someone involved in the UK hospitality sector myself for many years, I am aware of the challenges the sector is likely to face over the coming months so I know that our range of products will help alleviate some of the pressures there will be around labour, customer confidence and overall safety.
Coyle believes such easy-cook solutions – Mr Crumb's range includes hot food items such as burritos, breakfast muffins, croque monsieurs and filled panini – will fit in with the circumstances many UK hospitality operators find themselves in.
"It has been carnage in UK foodservice with staff let go. Hotels have now opened up but they haven't taken most of their chefs back," he told just-food. "This product is perfect for de-skilled and reduced labour kitchens."
Coyle said Mr Crumb, a family business best known for its premium stuffing products sold into retail, has retained all its staff during the Covid-19 crisis and continued to push new product development (NPD).
"An awful lot of NPD people have been let go in the UK but we have kept our full team on and used this time to ramp up product development," he said.
This has led to plans for the launch of Mr Deli, a new frozen range including pizzas and microwaveable pulled pork toasties.
The business has also been exporting its products to the US but Coyle admits trying to grow the business there has been difficult over the last few months.
"In the States, no-one is making new buying decisions. This year we have probably achieved a few listings but nothing like what we should have achieved," he said.