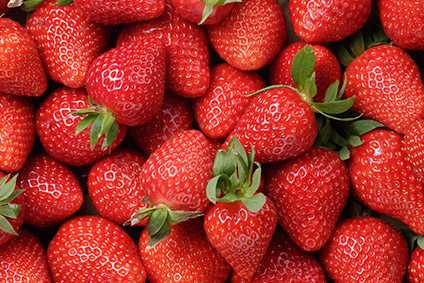 Canadian fruit and vegetable grower Mucci Farms is moving into the third phase of the expansion of its strawberry acreage in Kingsville, Ontario, with production set to begin in the autumn of 2018.
Each stage encompasses 12 acres of land and, once phase three is completed, the company will have 36 acres of high-tech greenhouses at the site. The third phase will include lit technology that will help Mucci Farms produce its Smuccies Sweet Strawberries brand during the winter months, it said in a statement yesterday (24 October). The producer owns 200 acres of greenhouses, 30 of which are growing lettuce, tomatoes and cucumbers.
Phase two has just been completed with a ceremony planned for tomorrow (26 October) to celebrate the first harvest. CEO Bert Mucci said the new 24-acres of strawberry greenhouses will include the use of diffused glass, which reduces stress on the plants by providing even sunlight.
"Our strawberry programme is being met with a great deal of enthusiasm from current and potential retail partners because of our emphasis on premium flavour and consistent supply," said Danny Mucci, vice president of sales and marketing.
Mucci Farms also has a three-stage US expansion programme underway in Huron, Ohio.