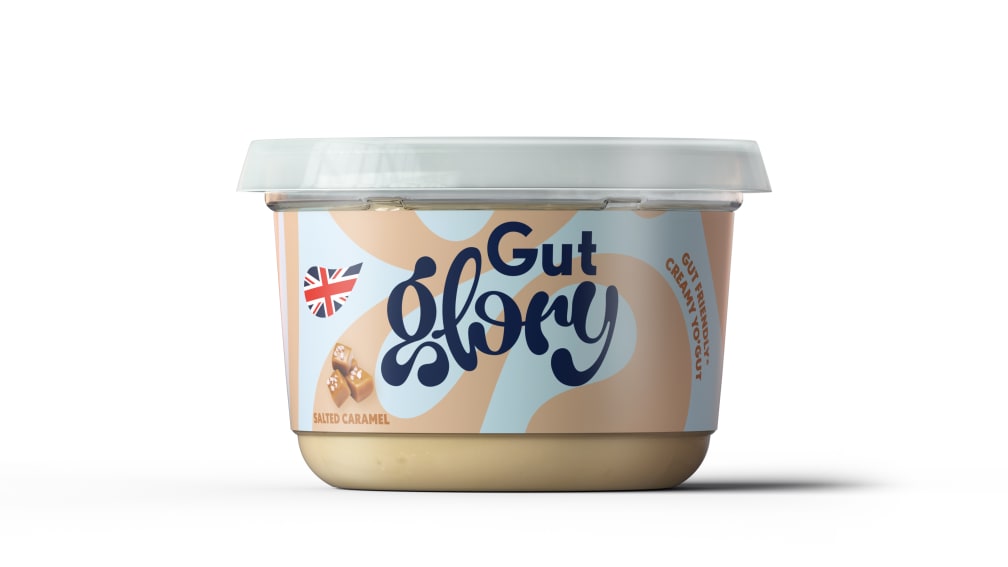 German dairy heavyweight Müller has launched a gut health yogurt brand into the UK via its local subsidiary.
Müller UK & Ireland said the launch of Gut Glory is intended to "add excitement and inspiration to the digestive health yogurt segment".
The company behind brands such as Müller Corner and Müllerlight said the move into an adjacent sub-category is driven by the global wellness trend.
Gut Glory is a yogurt which contains gut-friendly cultures, and is a source of calcium. It is is made at the company's factory in Shropshire.
Research cited by the dairy company found that while the digestive health market was experiencing 12% value growth, potential shoppers were put off by existing options that were too scientific or functional.
"Through the creation of a new brand with an irreverent tone and a contemporary and simple design, Müller intends to add excitement and inspiration to the digestive health yogurt segment," it said.
The Gut Glory range will be available in two pack sizes – 450g big pots, available in Salted Caramel and Strawberry with fibre and four pack single flavour 125g pots, in Strawberry, Rhubarb and Peach & Mango with fibre.
The new range will initially be available in Asda with the 450g pot having a RRP of GBP1.80 (US$2.46) and the four-pack 125g SKU having a RRP of GBP2.25.
The launch will be supported by a "disruptive and tongue-in-cheek multimedia marketing campaign".
Michael Inpong, strategy and marketing director at the company's Müller Yogurt & Desserts arm, said: "We have seen a natural move towards increased awareness and concern for health, which would explain the growth we are seeing in the digestive health yogurt segment.
"With a bold and irreverent brand, and a 450g big pot option, we believe we have a distinctive proposition that will resonate with shoppers. It doesn't place an emphasis on the complicated science behind gut health."