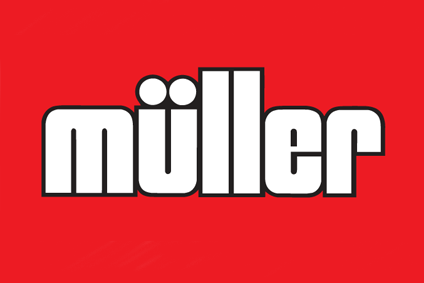 Müller has said that it plans to "rejuvenate" the milk delivery business it acquired from Dairy Crest and has reversed plans to close the UK group's former glass-bottling facility in Hanworth.
Milk & More, the doorstep delivery business Müller attained through its acquisition of Dairy Crest's liquid milk business last year, delivers milk and "other daily essentials" to more than 600,000 UK households.
As part of its plan to revitalise Milk & More, Müller said the business – including its 1,190 milkmen and women as well as the 170 employees at Hanworth – will be integrated into a single operating unit. The division will be led by Patrick Müller, who has worked "at senior levels within Muller for a number of years in strategy and marketing roles both in the UK and the continent", a spokesperson told just-food.
The review of Milk & More has also led the company to decide to keep the facility in Hanworth open. Dairy Crest announced in 2014 plans to close its Hanworth facility, one of the UK's largest glass bottlers, following a review of the company's residential delivery service. The company had cited falling demand for milk in glass bottles for its decision.
"When Müller acquired Dairy Crest's dairy operations in December we committed to taking measured decisions as quickly as possible to build a sustainable fresh milk business in the UK. This was an easy decision to make," Mr Müller said in a statement. "Milk & More is a great business driven by employees who are talented, committed and passionate about what they do, and the Hanworth Dairy is an integral part of the supply chain for the doorstep delivery business."
The spokesperson for Müller conceded sales at Milk & More had come under pressure in recent years but insisted the German dairy giant saw the business as "having the potential to be a great expansion story".