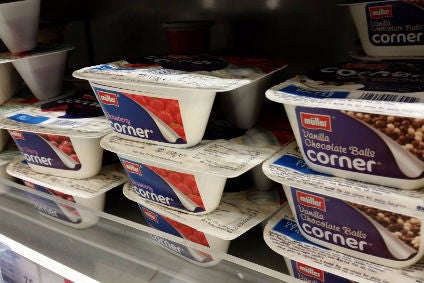 Muller has applied for planning permission to expand its factory in the UK town of Telford as it seeks to double yogurt production at the site.
The Germany-based dairy giant, maker of products such as Mullerlight, has allocated more than GBP40m (US$52m) to the project.
The company has put in an application with Telford & Wrekin Council to extend the facility on Donnington Business Park. The proposal includes new automated cleaning and cooling systems, along with new process equipment, as the company aims to boost output to 700m yogurt pots a year from 350m, according to the document submitted to the council.
Muller's plan would be a boon for the local area as the expansion will create jobs in engineering, production, warehouse and laboratories. The company also buys around 250m litres of milk from local farmers and works with more than 360 local suppliers, according to the planning application.
Last year, Muller proposed winding down its Chadwell Heath dairy in north-east London, with the potential loss of jobs, while it said it was pushing ahead with two closures in East Kilbride and Aberdeen in Scotland.