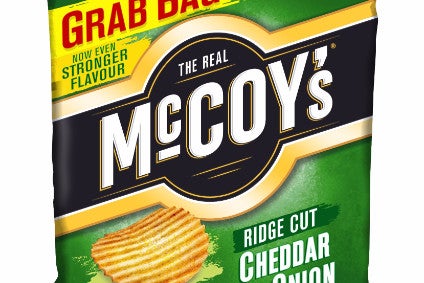 Müller CFO Henrik Bauwens is to leave the German dairy giant and join Intersnack, the German group behind brands including McCoy's.
The yoghurt maker said Bauwens had decided to leave the business after a six-month sabbatical.
"We wish Henrik all the best for the future and thank him for the contribution he has made since he joined us in 2011," Müller chief executive Ronald Kers said. "We have a strong team of more than 50 talented leaders running the group and its business units and we look forward to continuing to develop the organisation to meet our future ambitions."
The exit of Bauwens is the latest management change at Müller this year. In January, the company announced the appointment of former Unilever and Nestle executive Rob Scholte to the post of chief operating officer.
Bauwens is to join Intersnack on 1 September, replacing Stephan Kühne who will become the CFO at Austria-based packaging group Constantia Flexibles on 22 August.