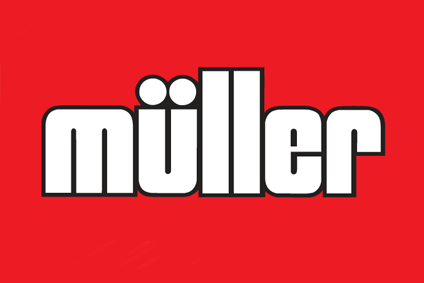 Müller, the Germany-headquartered dairy giant, has confirmed a slew of Covid-19 infections at one of its UK plants, along with the death of an employee.
The facility in the town of North Petherton in Somerset, south-west England, has seen 47 staff test positive for the virus out of 95 who are self-isolating, a company spokesperson for Müller Milk & Ingredients said in a statement sent to just-food.
"Sadly, we can also confirm that a colleague has passed away after being admitted to hospital with Covid-19. Our thoughts are with the family and friends of the deceased at this time.
"With support from Public Health England and the local council we are ensuring that the entire workforce at Bridgwater is being tested for the presence of Covid-19."
As a precaution, Müller has reduced production at the site, with other dairies stepping in to support manufacturing needs, although the company stressed "fresh milk processing is highly-automated, ensuring no risk to products".
Müller said it had taken a number of measures across its network to protect employees during the pandemic prior to the cases at North Petherton.
"Standard measures in place include the use of facemasks, distancing, enhanced deep cleaning and hygiene, underpinned by a programme of e-learning, information and audits to ensure compliance and awareness of the measures," the statement read.