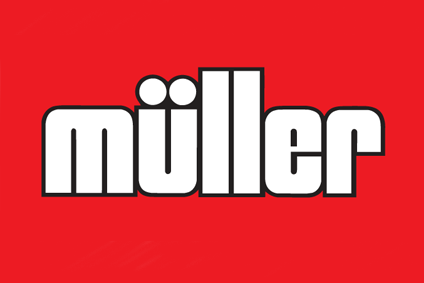 German dairy giant Müller is stepping up the challenge to reduce the use of plastics in the UK by increasing its capacity to manufacture its own packaging for its fresh milk.
Müller has its eyes on acquiring two of packaging maker Nampak's bottle manufacturing plants, which sit adjacent to the company's dairies in Foston, Derbyshire, and on Riverside.
The German group said it is in advanced talks to take over those sites and expects the transactions to be completed in October this year and in the autumn of 2019, respectively, when its current contracts expire.
As part of a multi-million pound strategy to halve the use of plastics by 2020 and increase the use of recycled plastic in bottles, the company has already acquired Nampak's packaging plants in Bellshill, Scotland, and Manchester.
It plans to use the newly acquired assets to "pursue innovative new packaging solutions" in partnership with its customers.
"We are clear about the need to drive down the use of plastic and have worked with our suppliers to remove 10,000 tonnes from our milk bottles since 2016," said Andrew McInnes, managing director at the company's Müller Milk & Ingredients division. "With these acquisitions we are changing our operating model to gain greater control and agility to ensure that our packaging is fit-for-purpose, recyclable and evolving to meet rapidly changing customer and consumer needs."
Food and drinks manufacturers are stepping up initiatives to reduce the use of plastics and other non-degradable materials in their packaging, with around 150 companies signed up to an accord led by The Ellen MacArthur Foundation.
Once Müller has acquired the Nampak facilities in Foston and Severnside, the company will then put "substantial investment" in the latter plant "to ensure that it has state of the art capabilities and flexibility".
It added: "Jobs are not impacted by these moves, with affected employees able to transfer across to Müller."
Noting its environmental achievements to date, Müller said its fresh and flavoured milk bottles, and those for its cream products, are 100% recyclable. Since 2016, 10,000 tonnes of plastic have been removed from its milk bottles, representing a 13.5% reduction.
Up to 30% of the plastic in Muller's fresh milk HDPE bottles are made from recycled material, it added.
Müller's yogurts and desserts business has removed more than 23,000 tonnes of plastic from its packaging since 2006, or a 25% reduction.
According to the statement: "Müller is continually reviewing packaging materials used throughout its UK operations to ensure that they are fit for purpose and can be recycled wherever possible. The business supports the government's plans for a circular economy and is working actively with WRAP [Waste and Resources Action Programme] to achieve greater resource efficiencies."