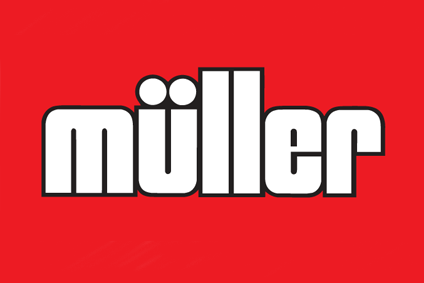 Müller has confirmed it is considering closing two Scottish dairies, in Aberdeen and East Kilbride, as it invests in expanding its larger facility in Bellshill.
Müller Milk & Ingredients, the UK arm of German dairy giant Müller, said yesterday (31 March) that it has commenced the statutory 45 day consultation period with workers at the two sites as part of its review of manufacturing in Scotland. Müller noted that both facilities are operating "well below" capacity, with more than 60% of capacity in Aberdeen unused. A total of 229 posts are affected across the sites, including "some" roles at the distribution centre in Aberdeen.
"During the review period the business will consult with its employees and their representatives at the Aberdeen and East Kilbride sites to fully assess and evaluate the proposal. It should be stressed that no decisions will be taken until the consultation period is complete and the business has had the opportunity to review its findings," Müller said.
Farmers who currently supply the dairies in Aberdeen and East Kilbride will be offered the opportunity to continue supplying Müller, but will be required to accept a 1.75 pence per litre transportation charge.
While Müller looks to wind down production in Aberdeen and East Kilbride, the group confirmed that it will also invest GBP15m (US$21.5m) in its Bellshill facility over the next three years. The investments will improve "efficiency and competitiveness" and broaden the range of products manufactured at the facility, the dairy processor suggested.
"We aim to reinvigorate our fresh milk and ingredients business in Scotland and propose to invest to make Bellshill a centre of excellence for dairy, benefiting consumers, customers, employees and farmers," Andrew McInnes, MD of Müller Milk & Ingredients said. "It is important to stress that the status quo is just not viable in the medium term. Our Scottish dairies are inefficient and costly which is putting a brake on the innovation and investment needed to stimulate new demand for dairy products."