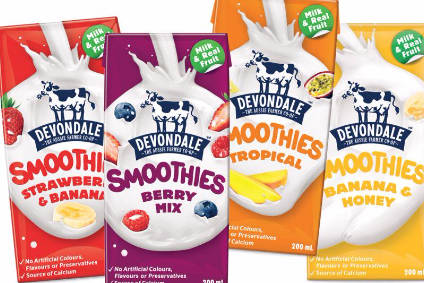 Murray Goulburn has announced the resignation of COO Fiona Smith, with the Australian dairy cooperative deciding not to look for a replacement.
Smith had worked for Murray Goulburn since 2012 and moved to the role of COO this spring from her previous job as executive general manager for corporate development and reputation.
Murray Goulburn chairman Philip Tracy announced Smith's departure in a letter to the co-op's suppliers today. He added: "With the recent changes to the board and senior management team it is an opportune time for a new team to carve out the next chapter for Murray Goulburn. After making an outstanding contribution to the company since joining in 2012, Fiona leaves Murray Goulburn with the board's and senior management team's sincere gratitude and best wishes. The chief operating officer role will not be replaced and accountabilities have been assumed by existing members of the senior management team."
Smith became Murray Goulburn COO in May when the Devondale milk owner announced a series of changes to its management team following a series of profit warnings issued by the group and the departure of its CEO and CFO.
David Mallinson remains Murray Goulburn's interim CEO. Last month, Mallinson and Murray Goulburn announced the co-op was lowering its expectations for its profits in the company's current financial year amid pressure on its milk intake.