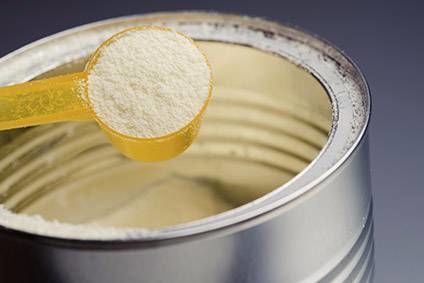 Murray Goulburn, the Australia-based dairy co-operative, has struck a deal to supply US infant formula manufacturer Mead Johnson with nutritional powders.
The company announced a "framework agreement" that, if finalised, would see Enfamil owner Mead Johnson buy "certain volumes of nutritional powders" from Murray Goulburn each year. The companies will then market the formulas in Asia.
Murray Goulburn said the deal would allow the two companies to "capitalise on their complementary strengths". It said the businesses would now move to "formalise the detailed terms" of the agreement.
Once the deal is finalised, Murray Goulburn will invest A$260-300m (US$194-223m) at its plant in Koroit in southern Australia to build a new nutritional powders facility. Mead Johnson will have a nutritional packaging plant on the site.
The project at Koroit remains subject to the approval of the Murray Goulburn board and the receipt of planning approval.
Once completed, Murray Goulburn and Mead Johnson envisage supplying finished products for sale within the Asia Pacific region, including China.
Murray Goulburn expects the first phase of the plant to be operational in early 2019. The plant will also be used for infant formula sold under Murray Goulburn's new Natra Start brand.
Gary Helou, managing director for Murray Goulburn, said: "We are very pleased to confirm that Murray Goulburn now has sufficient offtake to proceed with our new nutritional plant, a key milestone for this project. We have taken the opportunity to refine our initial plans to ensure we are building the best possible plant, and are working quickly to deliver on this key capital project to drive future revenue and profit growth for the benefit of Murray Goulburn's stakeholders."
Mead Johnson CEO Kasper Jakobsen added: "Mead Johnson is pleased to be working with Murray Goulburn and to be adding additional flexibility and high-quality capacity to our global supply chain. We look forward to developing the relationship further in the future for the benefit of consumers across the Asia Pacific region."