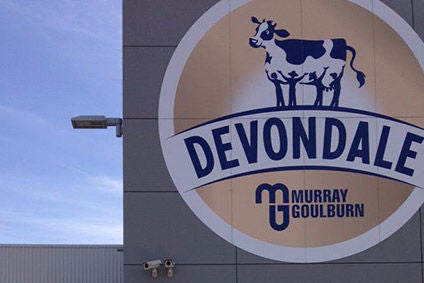 Australian dairy cooperative Murray Goulburn today (16 May) announced the appointment of David Mallinson as chief financial officer with effect from 1 June.
Mallinson, who joined the group in 2013, was most recently Murray Goulburn's CEO, a position he held on an interim basis after the departure of Gary Helou last April and the appointment to that post of former SABMiller executive Ari Mervis earlier this year.
Mallinson succeeds interim CFO Alan Tilley, who Mervis thanked for his support and leadership over the past 12 months. "We wish him the very best for the future," Mervis said.
Murray Goulburn, meanwhile, has also hired Mike Walsh as commercial director, with responsibility for sales, marketing and innovation. Walsh, who served 23 years with SABMiller, was most recently COO of Carlton & United Breweries.
In addition, interim executive general manager for supplier relations, Cameron Smith, has been appointed to the role of supplier relations director on a permanent basis. Murray Goulburn said Smith has "extensive experience in the dairy industry", including as a farm management consultant with Murray Goulburn for the past 15 years.