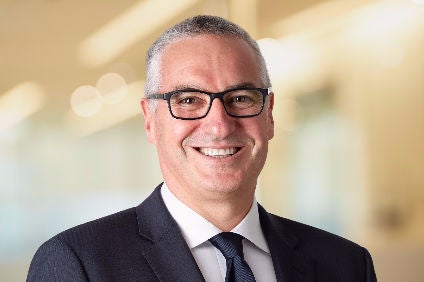 Murray Goulburn, the Australian dairy cooperative, has appointed Ari Mervis, an executive who has worked in the beer and soft drink industries for over 20 years, as its new CEO and managing director.
Mervis spent 27 years at UK-listed brewing and soft drinks giant SABMiller before it was sold to AB InBev, the world's largest beer maker, earlier this year. He announced in October he would leave the Castle lager maker when the takeover was finalised, with the combined business having drawn up plans to reorganise the beer behemoth.
In a statement today (12 December), Murray Goulburn, which has been without a permanent CEO since the spring, said Mervis would join the Devondale milk owner in February.
David Mallinson has been Murray Goulburn's interim CEO since April when then boss Gary Helou resigned, alongside a profit warning from the company and a move to cut the price the co-op pays farmers for milk.
Murray Goulburn chairman Philip Tracy described Mervis as "the ideal choice to lead MG at this critical juncture in its history". Tracy added: "We are delighted to have secured a candidate with a proven track record of delivering results and operational success across multiple geographies."
Mervis, whose most recent role at SABMiller was overseeing businesses across Asia Pacific including in China, India, Vietnam, South Korea and Australia, said Murray Goulburn is "a great company, with a long and proud history". He added: "I am looking forward to partnering with MG's dairy farmers, employees, customers and stakeholders to restore this great Australian co-operative, as we adapt to the challenges and opportunities facing the dairy industry globally."
Tracy said Mallinson, who had been the executive general manager business operations at Murray Goulburn before he stepped in to take on the role of CEO, had "led MG with conviction and discipline during an exceptionally challenging period, focussing on the twin priorities of MG's value-add strategy and achieving significant cost efficiencies to support
stronger farmgate milk pricing for MG's suppliers".
Tracy added: "On behalf of the board, suppliers and all at MG, I would like to thank David for his tremendous professionalism and commitment to a smooth leadership transition, after which we will agree with him his next steps."