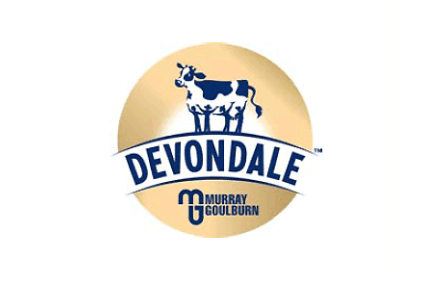 Struggling Australian dairy cooperative Murray Goulburn has announced a number of changes to its leadership team, including the appointment of Fiona Smith as chief operating officer, following a series of profit warnings issued by the group.
The company revealed that Smith, previously executive general manager corporate development, will work under interim CEO David Mallinson and focus on "building a stronger operating model for the business".
"Fiona will drive enhanced reporting, accountability and delivery to ensure business improvement and effective execution," Murray Goulburn said.
Mallinson took over from Gary Helou when he – alongside chief financial officer Brad Hingle – stepped down in April after trading in Murray Gouldburn shares was halted on the ASX.
Prior to taking up the role of interim CEO, Mallinson had served as executive general manager, operations. He will now be replaced in this post by Chris Diaz, who will oversee manufacturing, engineering, quality and environment teams at the company.
Troubles began at Murray Goulburn after the company was forced to revise its profit guidance of A$85.8m, which was given as the cooperative prepared to list some of its share capital in July last year. The firm has subsequently issued a series of profit warnings. In February, Murray Goulburn announced it expected net profit of approximately $63m. The company cited historically weak dairy commodity prices. In April, Murray Goulburn downgraded its full-year net profit forecast to $39-42m. Issues in China, along with currency exchange and inventory shifts, were cited as the reason for the downgrade.
"I am working closely with the executive team to lay out our priorities in the key areas of cost control, delivery of our major capital projects, brand development and building our international distribution network," Mallinson said.
As part of this drive, Bruce Linke has been appointed executive general manager capital projects. The cooperative said the inclusion of this role at executive leadership level highlights the importance of MG's planned capital investments and the need for focus and discipline as part of their implementation.
Murray Goulburn is also facing class action lawsuits, being brought by representatives for its shareholders. The class actions accuse it of "misleading or deceptive statements" made in regulatory filings. The company has said it "strongly" denies there is a "proper basis" for this claim and will "vigorously defend the proceedings".