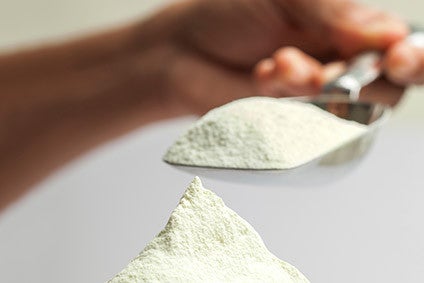 Murray Goulburn's interim CEO, David Mallinson, has said the Australian dairy group is still looking to invest in infant formula production despite regulatory changes in China leading to the plug being pulled on plans to work with Mead Johnson on selling into Asia.
On Monday (5 December), in a joint statement, Murray Goulburn and Mead Johnson said they had "mutually agreed" to end a "framework agreement" set out in March to market formula in Asia from 2019.
The statement did not reveal why the companies called a halt to the plans. When contacted by just-food, a spokesperson for Mead Johnson said: "There was mutual agreement that the envisioned supply framework was not tenable for a variety of reasons. We will continue to explore opportunities to work together."
Murray Goulburn pointed to an interview Mallinson had with Australian broadcaster ABC on Monday. Mallinson told ABC the new regulations being introduced on China's infant formula market had hit the agreement. "With the changes to the Chinese regulations, we're seeing what we're proposing to do a little bit harder, so at the moment we've actually elected not to go forward on that basis. China is reviewing the number of players in that market. They're putting in some guidelines on what you've got to be to be a player in, to export to China."
The deal with Mead Johnson had been one of two the Australian co-op was using to support its plans to invest AUD260-300m (US$194.3-224.2m) in the product of nutritionals products at its site in Koroit in southern Australia. In March, Murray Goulburn also announced an agreement to supply Indonesian nutritional product maker Kalbe with dairy powders for use in products including infant lines.
Murray Goulburn and Kalbe are to continue working together but Mallinson told ABC the end of the deal with Mead Johnson may mean the Australian group's plans to invest at the Koroit facility may be temporarily affected. "It may delay it a little bit until we have find enough underwrites from other customers," he said. "It's still one of our strategic initiatives and one we'll keep pushing forward with."