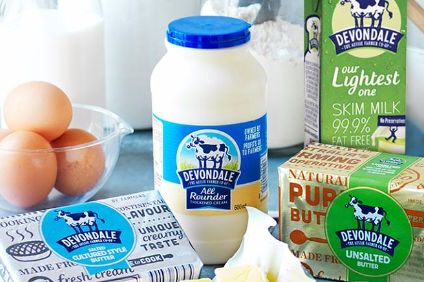 Australian dairy co-op Murray Goulburn is to shut offices in Dubai and Singapore as part of changes the company, trying to improve its performance, is making to its export operations.
The sites in Dubai and Singapore will close this month, Murray Goulburn told just-food.
"In order to capitalise on the opportunities that exist for MG's products in key growth markets, the company has realigned its export business," a spokesperson for Murray Goulburn told just-food. "As a result, the company's Singapore and Dubai offices will be closed this month, affecting seven employees.
"Existing customer, distributor and partner relationships managed by these offices will be assumed by MG's Melbourne or China teams. These changes enable us to focus on customer service, be more responsive to market requirements and leverage the subject matter expertise our teams in Australia and China possess."
CEO Ari Mervis, who joined Murray Goulburn in December after a tumultuous 2016 for the co-op, has been undertaking a series of changes at the company in a bid to turn around its performance and to adapt to changing market conditions.
In May, Murray Goulburn said it would close three processing facilities with the loss of around 360 jobs as part of a raft of cost-cutting measures to combat the effect of falling milk supplies.
The dairy processor said the move was in response to a "review of its assets and distribution network", which was launched after the embattled group reported a loss of AUD32m (US$24.8m) for the first six months of its financial year.
However, a month later, Murray Goulburn announced a separate "comprehensive" review it said will look at "all aspects" of strategy and corporate structure.
Murray Goulburn has received interest in the three plants it has lined up for closure, although the co-op is looking to move some of the production assets at the sites to its other facilities.
An update on the strategic review is expected to be provided at the time of Murray Goulburn's full-year results next month.