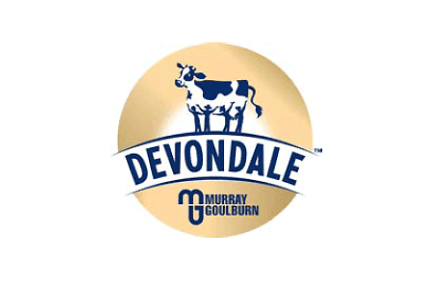 Murray Goulburn, the Australia-based dairy and infant formula group, has said the "weakness" in prices of dairy commodities means the company's ingredients and nutritionals division is forecast to "materially under-perform" expectations.
The company made the prediction as it announced its financial results for the six months to the end of December. The volatility in dairy commodities, as well as increased distribution, selling and marketing costs, meant Murray Goulburn's half-year profits fell, although the company managed to increase total revenues.
Murray Goulburn MD Gary Helou said the volatility seen in 2014/2015 amid Russia's restrictions on dairy imports and a slowdown in Chinese demand had continued into its current fiscal period – and had been compounded by an increase in Europe's milk supply. Commodity prices had been driven "towards record lows", Helou said.
The continued weakness in dairy commodity prices is now expected to result in Murray Goulburn's ingredients and nutritionals arm, which manufactures and supplies bulk and customised dairy ingredients and nutritional milk powders, "materially underperforming" against forecasts the company set in May, when it invited shareholders to invest in its new unit trust.
First-half revenues from Murray Goulburn's ingredients and nutritionals division, fell 13% to A$517m (US$371m). Helou pointed to a 3.8% increase in "value-added" nutritional powders to A$88m, which he said lapped the "outstanding" revenue from the division in the first half of 2014/2015, when sales jumped 33.5%.
The division made a first-half segment loss of A$25.4m, down from a profit of A$31.8m a year earlier.
Murray Goulburn's net profit attributable to shareholders and unitholders fell 34.1% to A$10m. EBIT was down 3.2% at A$27m, which Murray Goulburn described as a "solid result" given the pressure on dairy commodities.
Revenue increased 3.7% to A$1.38bn, with the company pointing to moves to shift to "higher-value dairy foods" from commodities, helped by a weaker Australian dollar against the US dollar.
Sales from dairy foods rose 27.2% to A$694.7m. International sales from the division grew 21.4% to A$83m. The division's "segment contribution" was A$65.8m, versus A$14.4m a year earlier.
Looking ahead, Murray Goulburn said the under-performance of its ingredients and nutritionals arm is expected to be "partially offset" by growth from its dairy foods division.
It added: "Whilst MG and market commentators expect a recovery in dairy commodity prices, this is taking longer than expected due to the ongoing oversupply in global dairy commodity markets."