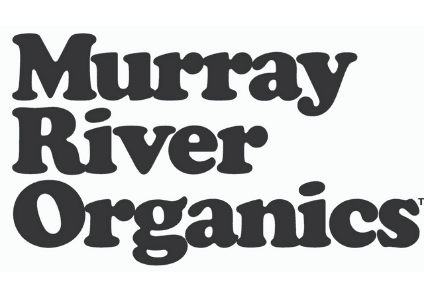 Murray River Organics has revised its sales and profit outlook lower just weeks after new chief executive Valentina Tripp announced a turnaround plan for the loss-making, Australian dried fruits producer.
Victoria-based Murray River expects to book annual sales for the fiscal year ending in June of AUD67-70m (US$50-52m), and an EBITDA loss in the range of AUD8.3m to AUD9.3m, the recently-listed company said in a stock exchange announcement today (8 May).
Back in November, the maker of Premium Australian Clusters and Pacific Organics forecast revenues of AUD87.5m to AUD92.5m for 2018 and EBITDA of AUD10-11m on a reported basis.
Murray River cited poor exports for its downbeat forecast, along with under-performance in its sales of Clusters. The company said it was also late engaging with "fresh table grape customers", meaning fruit that would have been sold as fresh this year will now be sold as dried in the fiscal year ending June 2019.
Its shares closed down more than 9% in Sydney today at AUD0.30 as the latest profit warning spooked investors following a host of management changes this year, including most recently the appointment of Tripp as CEO to replace George Haggar, who will leave the firm at the end of the financial year.
In today's statement, Murray River said: "Overall, the harvest is tracking better than in 2017 when the total yield reported was impacted by undesirable moisture levels, which led to a poorer quality crop and consequently resulted in significant inventory write-downs, as previously reported.
"However, the company is forecasting to fall short of its previous estimates, primarily due to some farms reporting fruit size below pre-harvest forecasts. There has also been a significant change between the mix of fresh grapes and dried vine fruit in 2018 as compared with pre-harvest forecasts."
Last year, Murray River reported annual sales of AUD48.5m, or AUD62.6m on a pro-forma basis, adjusted for acquisitions. EBITDA came in at a loss of AUD0.6m, which turned to a profit of AUD6.4m on a pro-forma basis.
In the first half of the current reporting period, Murray River posted an EBITDA loss of AUD16m compared to a profit of AUD1.8m a year earlier.
CEO Tripp underlined the plan to turnaround sales, which will include refocusing its dried vine fruit business domestically and which will be "optimised internationally primarily" in Vietnam, China, Japan, and South Korea.
Additionally, Project Muscat has been launched with the objective of realising AUD5m in annualised savings by the end of fiscal 2019, the cost of which will amount to around AUD1m in one-off restructuring charges.
Tripp said: "While it is regrettable that the company finds itself in a position where earnings are below expectation, we cannot sit and wait for conditions to improve. Decisive, immediate action has commenced to start restoring shareholder value, and we are confident that the plan we have in place will deliver results."