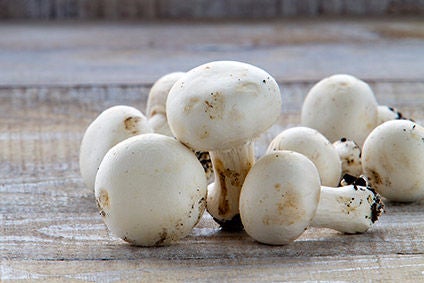 Northern Ireland-based mushroom specialist Hughes is investing in a new facility in England that will create 100 jobs.
The business, which has more than 50 years' experience supplying the UK mushroom market, is investing in a production site in East Yorkshire to meet the increasing demand for "home grown" mushrooms.
Hughes said the facility would be "additional and complementary" to its existing operations in Northern Ireland.
An 11-acre site near Howden was chosen because of the region's strong agricultural heritage and proximity to the major motorway networks, Hughes said.
The first phase of the facility is due to be operational next month, with the first mushrooms harvested later that month. It will initially create 70 jobs, and this is planned to increase to 100 full-time roles by the end of the year.
Hughes, based at Dungannon in Co. Tyrone, has doubled turnover in the past six years by supplying most of the main UK retailers with produce from 20 independent growers.
Emmet Hughes, the company's business development director, said: "We believe the scale and ambition of our investment is unprecedented in the UK mushroom industry and the world class facility we're creating in East Yorkshire is unrivalled in Europe.
"This state-of-the-art, efficient and environmentally friendly mushroom production operation has been developed after extensive research with some of the world's most successful producers to meet the demands and challenges of the modern industry.
"As a business, this has been part of our growth strategy for several years, but it is particularly timely as the UK prepares to leave the European Union. Many current and potential customers are already prioritising suppliers who are UK-based and prepared to invest in the future, and industry commentators have been saying for some time that the volume of British produce needs to be increased."
Hughes supplies 230 tonnes of mushrooms per week to retailers throughout the UK as well as producing its own range of prepared mushroom meals.