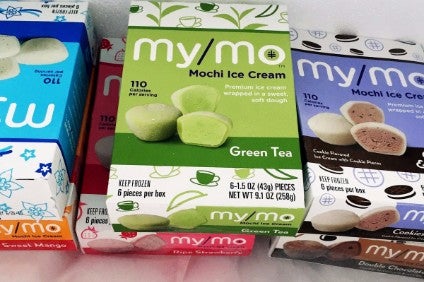 Niche ice cream firm My/Mo Mochi has appointed former McCormick & Co. and Fuji Food Products executive Craig Berger as chief executive officer.
Berger has been with the Los Angeles company since March last year.
Prior to his joining My/Mo Mochi, Berger spent 20 years at McCormick & Co., progressing through the finance function in roles such as CFO at Mojave Foods.
More recently, he was CFO at Activate Drinks and Fuji Food Products.
My/Mo Mochi said in a statement: "Berger's experience and passion for the consumer business will be critical in leading My/Mo Mochi Ice Cream through the next phase, as the company continues to dramatically grow and revolutionise snacking.
"In his expanded role, Berger will drive transformation in all areas to continue the business growth, brand awareness and national expansion."
Martin Sarafa, managing partner of My/Mo Mochi investor Century Park Capital Partners said: "The board and I have full confidence in Craig's leadership. He carries a vast knowledge of the industry and strategic vision to usher in the next phase for our business.
"He is a proven leader with expertise in the category, a passion for evolving the landscape and the determination to create a winning culture among the team."
Berger said: "We're especially excited about the growth we've seen thus far, and are bullish with what the future holds as My/Mo Mochi Ice Cream continues to revolutionise and transform the snacking space."
My/Mo Mochi Ice Cream is a fusion of ice cream flavours wrapped in traditional sweet rice mochi dough. Flavours include green tea, vanilla bean, and ripe strawberry.