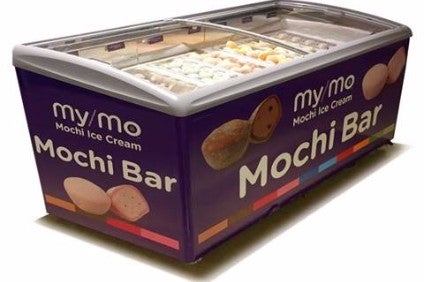 US firm My/Mo Moch Ice Cream's products are to be made available in the bakery and prepared meals sections of the country's supermarkets.
The Los Angeles company's product – a fusion of ice cream flavours wrapped in sweet rice mochi dough – will be available in a single-snack My/Mo Mochi Ice Cream Bar format in self-serve freezers elsewhere in the store.
Retailers who have signed up to this initiative include Wegmans, Safeway and Kroger.
My/Mo Mochi's ice cream will also still be available in six-pack boxes in the freezer aisle.
Craig Berger, CEO of My/Mo Mochi Ice Cream, who joined the company last month, said: "As we continue to fill the needs of hungry consumers, making Mochi ice cream accessible throughout the shopping experience was a natural progression for us.
"Retailers are also enjoying this new revenue source as the supermarket landscape continues to evolve."
The My/Mo Mochi Ice Cream Bar contains 110 calories and it is available in flavours including Sweet Mango, Green Tea and Island Coffee,