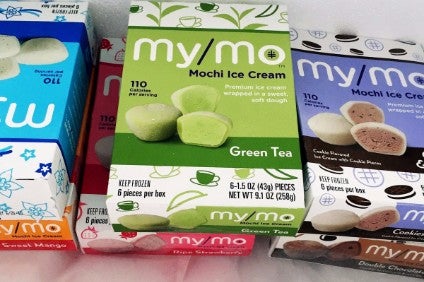 The Mochi Ice Cream Company, maker of My/Mo Mochi Ice Cream, has been acquired by an investment fund managed by Lakeview Capital in an all-American deal.
Michigan-based Lakeview acquired Mochi Ice Cream from Century Park Capital Partners. Financial details were not disclosed.
The Mochi Ice Cream Company said the deal, for an undisclosed sum, supplies it with the resources and support needed to expand.
The Los Angeles-headquartered company is the largest branded manufacturer of mochi ice cream in the US. Its products are available in more than 20,000 retail outlets throughout the country.
Craig Berger, president and CEO of The Mochi Ice Cream Company, along with the management team, will remain with the business in their current roles under the new ownership.
He said: "Under Lakeview's ownership, we are very excited to continue building on the incredible momentum we have generated, Lakeview has a proven track record of success, and through our shared vision and collaboration, we will continue to grow and expand our business."
Jake Freeman, director of investments at Lakeview Capital, said: "We're thrilled to be partnering with a focused, seasoned management team to support growth in the snack category, a segment we find very attractive.
"We are closely aligned with the team on our plans to deploy significant capital to continue to build a leading, global branded mochi snack platform."