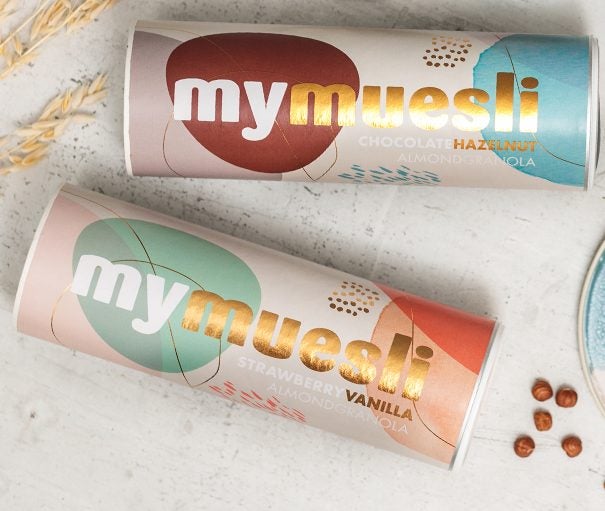 News agency Reuters – quoting insiders "familiar with the plans" – reported that the Passau-based business, which makes muesli, granola and porridge products, wants to carry out an initial public offering (IPO) no later than the autumn.
It said the company, founded in 2007, could be valued at around EUR250m (US$305.5m) when it goes public and sell could sell shares worth EUR100m.
The news agency further reported mymuesli has already commissioned the investment bank Berenberg to prepare for the issue. Berenberg declined to comment when approached by Reuters.
MyMuesli was set up by students Hubertus Bessau, Max Wittrock and Philipp Kraiss. It sells bespoke muesli products via online channels and also offers ready-made mixes in supermarkets. It also has a number of stores.
In 2016, the Hamburg investor Genui acquired a third of the shares in Mymuesli
Just Food asked Mymuesli to comment on the report. A spokesperson said: "Mymuesli has a successful business model. As a fast-growing company, we are continuously examining strategic alternatives to also finance our future growth. However, no decisions have been taken at this point. Beyond that, we cannot comment on rumours and market speculation."