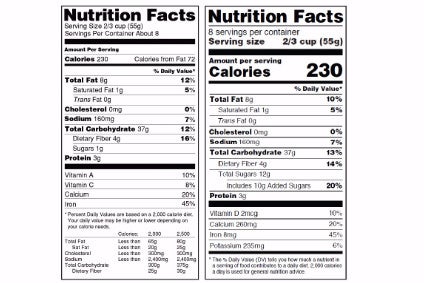 The US is reported to be putting trade ahead of public health in its North American Free Trade Agreement (NAFTA) negotiations with Canada and Mexico.
The New York Times, which claims to have seen confidential documents outlining the US position, reported Washington is using the talks with Mexico and Canada to try to limit the ability of the pact's three members to inform consumers about the nutrient make-up of the food they buy.
A key element of US President Donald Trump's administration since he took office is to secure more favourable trade conditions for US companies and protect jobs. He has threatened to withdraw from NAFTA 24 years after its inception amid trade deficits with both Canada and Mexico.
Last year, the US Food and Drug Administration pushed back the timetable for the introduction of a nutrition labelling system from July 2018 to either 2020 or 2021 amid pressure from some manufacturers for an extension.
According to The New York Times, a draft of a proposal from the United States Trade Representative (USTR) is pushing to limit the ability of any NAFTA member to require consumer warnings on the front of sugary drinks and fatty packaged foods.
Further, the US provision seeks to prevent any warning symbol, shape or colour that "inappropriately denotes that a hazard exists from consumption of the food or non-alcoholic beverages", the newspaper said.
Emily Davis, a spokeswoman for the USTR, said she could not comment on what she called "alleged negotiating documents". In general, she added, "the United States supports science-based labelling that is truthful and not misleading".
Mexico's Ministry of Health, which is directly involved in the trade negotiations, said it was reviewing the US proposal with the nation's health authorities, the newspaper reported.