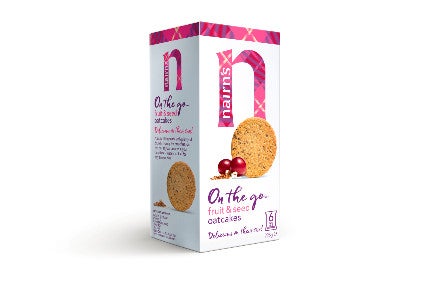 Nairn's Oatcakes is to open a new gluten-free production facility in Scotland later this year, the UK group has told just-food.
Export sales manager Katie Birrell said yesterday (16 June) the new factory, which is scheduled to open in Edinburgh, "will be considerably larger" than the group's existing "core factory" in the city.
Production processes at the new site will be "much more automated", in line with automated processes already introduced at the existing facility, which will continue to operate, Birrell said.
Speaking at the UK's Food & Drink Exporters Association summer network forum in Liverpool earlier this week, Birrell said Nairn's international sales had tripled over the past six years. Annual turnover for 2015 increased to GBP25m (US$28m) from GBP22.1m the previous year.
Key developments over the past year have included repositioning Nairn's in the US market from wheat-free to gluten-free. Birrell said all Nairn's products in the US are now gluten free with the exception of one – Nairn's organic oat crackers.
The US, where Nairn's has a subsidiary, represents one of the company's largest export markets along with South Africa, Malta and Cyprus. It also has a presence in France, Spain and Portugal.
Last year, Nairn's said it was eyeing expansion in western Europe as the UK oats products manufacturer looks to continue to build its growing export business.