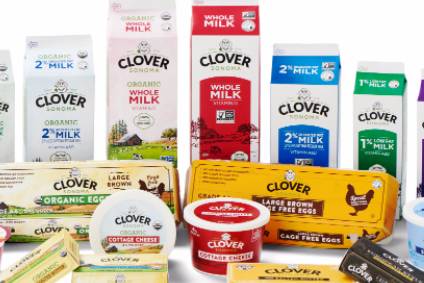 US dairy Clover Stornetta Farms has changed its name to Clover Sonoma, "to honour its heritage" of being from California's Sonoma County, "known for sustainable agriculture, artisan food and wine".
Family-owned and operated Clover said the move coincides with its new status as a B Corporation member, which acknowledges the social and environmental standards it promotes in "business as a power to do good". Clover said it achieved 97 points on its initial certification, exceeding the 80 points needed to qualify.
President and CEO of Clover Marcus Benedetti said: "Our independence allows us to continue to provide the quality our customers have known for years, and our new status as a Certified B Corporation continues our mission to produce quality dairy that cares for family farms, animals, the environment and our communities."
Last September, the dairy committed to convert its conventional milk products to the Non-GMO Project Verified programme over the next two years.