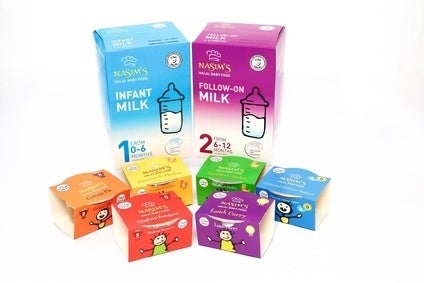 Norwegian halal baby food brand Nasims has secured its first listings with Tesco and Asda in the UK, its first deals with the country's major retailers.
The brand is distributed in the UK by Worldwide Brands. It is sourced and produced in the UK and comprises six ready-made meal pots suitable for babies from six to ten months old. It also includes halal infant formula.
The meals will be sold individually at selected Tesco and Asda stores across the UK, retailing at GBP9.99 (US$14.84) for infant formula (800g) and GBP1.39 per 120g meal pot pack.
AnnBeth Bergh, managing director of the Nasim board, said: "We are ambitious for the brand so we are delighted to have secured these listings with two major UK retailers. There is an enormous market for us in Europe and America, so the UK launch is just the beginning."