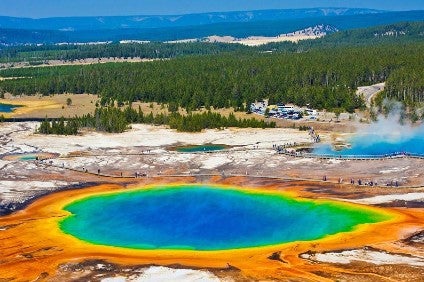 Nature's Fynd, formerly Sustainable Bioproducts, has been engaged in a new funding round to support the commercialisation and development of the US-based firm's meat- and dairy-free products.
French dairy giant Danone has once again taken part, providing some of the US$80m funding through its venture-capital arm, with the financing round led by Generation Investment Management – a sustainable investment fund – and Breakthrough Energy Ventures, a climate change advocate.
Nature's Fynd is a Chicago-based food tech firm producing alternative meat products using protein derived from microbes discovered in the "geothermal springs of Yellowstone's ancient volcano", according to a statement, adding the fermentation technology uses a "fraction" of the land and water used in traditional agriculture.
Production has just started at the company's new 35,000 square-foot manufacturing facility located at Union Stockyards in Chicago's South Side. The company plans to commercialise food and beverage products for breakfast, lunch, dinner, and snack occasions.
A company spokesperson told just-food the first products are due to roll out in the US under the Nature's Fynd brand in the next 12 months and is currently in discussions with retailers.
Co-founder and chief executive Thomas Jonas said: "In these challenging times, securing food for our growing population under the immense pressure of climate change becomes even more urgent. We must find new solutions that can both nourish people and nurture the planet. Our innovative technology was developed by studying nature's own solutions for adapting – and ultimately thriving – in environments with limited resources."
Included in the funding round were 1955 Capital, Mousse Partners and ADM Ventures, the venture capital arm of agri-food business Archer Daniels Midland.
Nature's Fynd also plans to hire more staff to add to its current headcount of 50 spread across its headquarters in Chicago and a R&D facility in Bozeman, Montana.