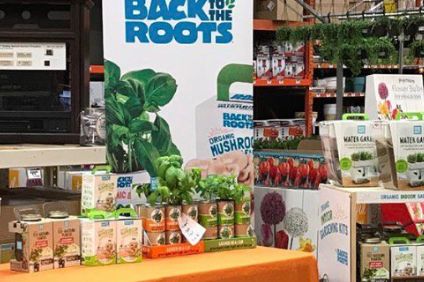 Canada's Nature's Path, a supplier of organic breakfast products, has agreed a product licensing deal with California-based indoor gardening kit and cereals business Back to the Roots.
Nature's Path will become the exclusive licensee of the Back to the Roots cereal line starting this autumn.
From next month, Nature's Path will be integrating the Back to the Roots cereal line into its portfolio – taking over supply chain, manufacturing, and distribution.
The firms have announced an ambitious plan to take organic cereals into every US school.
Arjan Stephens, executive vice president of Nature's Path, said: "We're determined to make healthy, organic food universally accessible and our partnership with Back to the Roots is one of the ways we are collaborating to make this happen.
"Together, we are excited to leverage access to our organic ingredient supply chain and our robust distribution system to increase the number of school children who will start their day with an organic, and healthy breakfast."
Back to the Roots' cereals – which come in four flavours and are made with four or less identity-preserved ingredients and 100% stoneground whole grains – are distributed in retailers such as Whole Foods Market across the country, as well as in the New York City Public School System, feeding 1.1m children each day.
Nikhil Arora, co-founder and co-CEO of Back to the Roots, said: "We couldn't be more excited to partner with Nature's Path – they are pioneers in the organic food movement and incredible visionaries who have been working tirelessly to build a better food system for over 30 years."
Back to the Roots will continue to independently operate its line of indoor gardening kits which are aimed at getting people to produce organic mushrooms, herbs and other vegetables at home.