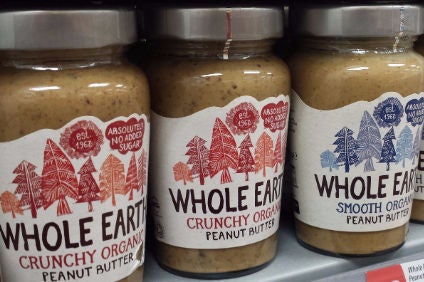 Wessanen, the Netherlands-based food manufacturer subject to a takeover bid from its largest shareholder, has put forward Naturex finance chief François de Gantes to be its new CFO.
The Bjorg baby food and Mrs Crimble's cakes owner is to nominate de Gantes as its CFO at an extraordinary general meeting when the company's investors will vote on the EUR885m (US$986.6m) bid from Charles Jobson and private-equity firm PAI Partners.
De Gantes has been CFO at France-based ingredients supplier Naturex since 2015. Since January 2019, he has been CFO and integration lead with Givaudan, which acquired full control of Naturex in September.
The Frenchman is being lined up to replace Ronald Merckx, who Wessanen announced in February would leave the business this month to join Centrient Pharmaceuticals as chief financial officer.
Two weeks ago, Wessanen, which has a roster of brands that also includes Whole Earth peanut butter, Kallo rice cakes and Clipper tea, said its board would recommended the offer tabled by Jobson and PAI.
Christophe Barnouin, Wessanen's chairman and CEO, suggested the sale would help the business in a more competitive environment. Barnouin is to remain in the positions once the deal goes through.
Jobson, who has been a Wessanen shareholder for a decade, presently owns 25.7% of the business. In a statement announcing the deal, he said: "Since 2009, I have been a supporter of Wessanen's vision to become Europe's leader in healthy and sustainable food. I have been following Wessanen closely and strongly believe in a bright future for all its stakeholders. As a private company, I believe Wessanen will have better potential to accelerate and continue to be at the forefront in the industry. Together with PAI, a long-term strategic partner, we will support Wessanen and its management in the execution of its strategic plans over the coming years."
just-food analysis: What does the future hold for Wessanen under private ownership?