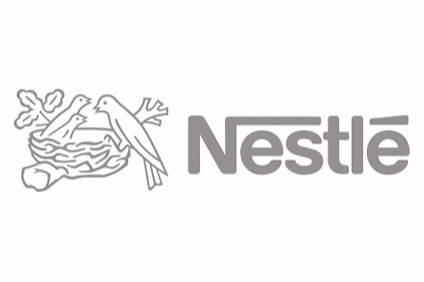 Daniel Loeb, the activist investor pushing for change at Nestle, has said he expects the "decisive disposal of other ill-fitting businesses" following the Swiss food giant's sale of its US confectionery unit.
Nestle sold its American candy assets last week to Italy's Ferrero for CHF2.8bn (US$2.9bn) amid a focus on investment on what the company deems "high-growth food and beverage categories", such as coffee, pet care, infant nutrition and bottled water, as well as selected moves in healthier categories, although it has kept its other confectionery businesses worldwide.
While Loeb, whose Third Point fund took a US$3.4bn stake in Nestle last year, welcomed the sale of the US confectionery business at a "very attractive price", noting the candy unit only made up approximately 1% of group sales, he urged Nestle chief executive Mark Schneider to pick up the pace of disposals.
"Nestle has an opportunity to move with greater urgency to complete its targeted level of portfolio adjustments", Loeb said in an investor presentation document yesterday (22 January).
The world's biggest food company also needs to move faster in increasing its exposure to the "high-growth categories" of coffee, pet care, water and nutrition, along with launching a review of its stake in cosmetics maker L'Oreal, Loeb added.
And he urged Schneider to step up a share buyback programme before the price starts to reflect the "improving fundamentals", building on a CHF20bn buyback already announced.
"After five years of sub-par performance, the market remains somewhat sceptical of the company's ability to re-accelerate sales growth and improve margins in line with announced targets. As a result, shares remain attractively priced relative to what the company could earn in 2020 and beyond," Loeb said.
But he questioned Schneider's decision in December to acquire Atrium Innovations, a Canada-based vitamins and supplements group, and Nestle's continued presence in ice cream and frozen pizza, categories some argue do not sit well within the company's ambitions in pushing better-for-you products.
"We would also like Nestle to better explain to shareholders the rationale behind expanding further into consumer health care," the presentation document said. "The recent acquisition of Atrium Innovations and rumours that the company is bidding on larger assets in this category, have left some shareholders confused. Many products like ice cream and frozen pizza do not meet the company's brand aspiration of being better-for-you."
He added "forays into skin health seem unrelated to Nestle's core business and like a costly mistake that should be unwound".
"Nestle defines itself as a company focused on nutrition, health, and wellness, but many of its assets do not align with that vision," Loeb said.
Jon Cox, an analyst covering Nestle at French finance house Kepler Chevreux, said Loeb's letter is "less conciliatory than before, when he
commended Nestle's efforts in terms of a margin target and commitment to portfolio change under new CEO Mark Schneider".
He added: "However, we view pressure from Loeb as actually helpful for Schneider's efforts to modernise and regenerate the organisation."