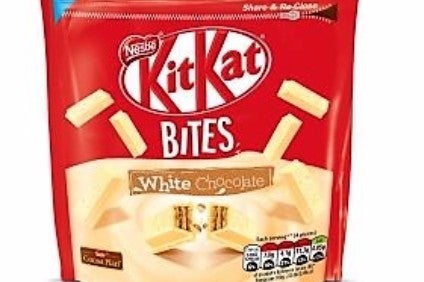 European food giant Nestlé has told a hearing of UK politicians its warehouses are full of frozen and chilled food.
It follows in the footsteps of the UK's Premier Foods revealing it is stockpiling ingredients ahead of Brexit, Britain's departure from the European Union (EU) on 29 March.
Speaking to the business select committee made up of UK members of Parliament (MPs), today (27 November), Nestlé corporate communications director Ian Rayson warned of the "very severe" consequences of a 'no-deal' Brexit, the UK leaving the EU without a trade deal.
Sky News reported Rayson told MPs the KitKat owner is stockpiling products in the UK and on the Continent ahead of 29 March.
But, it reported, he told the committee that the ability to build up stock was limited by factory capacity and storage space as well as the fact some ingredients have a limited shelf life.
Ian Wright, the chief executive of the Food and Drink Federation, told the same hearing warehouses around the UK for frozen and chilled food were "for all practical purposes booked out at the moment".
Processed food and drink is the first sector under consideration as the committee holds a series of evidence sessions on the reaction of business to the Brexit withdrawal agreement and the political declaration on the UK's future relationship with the EU.