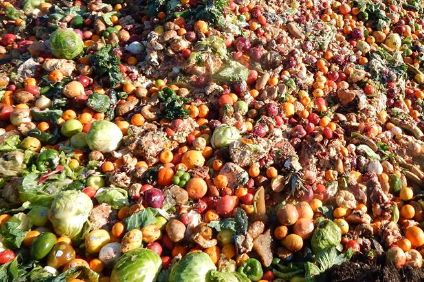 Food groups Nestlé and Grupo Bimbo have helped launch a new initiative to prevent food loss and waste in Latin America and the Caribbean.
Switzerland-based Nestle and Mexican baking behemoth Grupo Bimbo have signed up to the #SinDesperdicio (Without Waste) platform which will be led by the Inter-American Development Bank (IDB), with partners from the private, public and civil society sectors.
In Latin America and the Caribbean, more than 127m tons of food are lost and wasted annually, or around 223 kilograms per person per year. This phenomenon takes place in a region where close to 42m people suffer from acute under-nutrition.
The platform will promote four areas of work: innovative projects, national and local public policies, knowledge generation and responsible consumption habits.
Laurent Freixe, CEO of Zone Americas at Nestlé, said: "We are a part of #SinDesperdicio because we recognise that no one can solve the problem of food waste alone.
"We have to work together to turn the tide for people and the planet. Nestlé is doing its part, including aiming for zero waste for disposal at all our sites by 2020, and fighting food waste together with our suppliers and consumers."
Grupo Bimbo's global sustainability manager Alejandra Vázquez said: "Ever since our foundation more than 70 years ago, it has been our priority to work day in and day out to build a sustainable, highly productive and fully humane company.
"As founding partners of this platform, we are also taking one more step to fulfil our purpose of contributing to make the world a better place. We commend the IDB for this initiative, and we trust that by joining efforts and synergies, we will all manage to reduce food losses in our region."
IDB executive vice president Julie Katzman said: "Meeting these goals will demand effort from all of us.
"This associates platform is a starting point to reduce food losses and waste, a fundamental agenda to achieve our objective of improving lives in Latin America and the Caribbean."