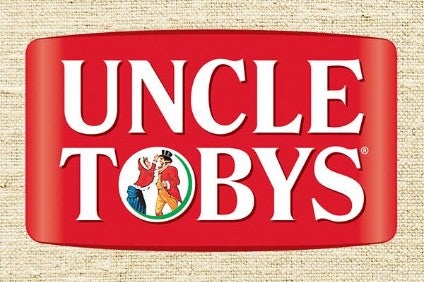 Nestle is partnering with China e-commerce platforms, VIP.com, to offer its customers some of Australia's best-known brands including Allen's lollies and Uncle Tobys.
The deal potentially opens the door to VIP.com's customer base of more than 300 million.
Chinese consumers will be able to buy products including Uncle Tobys muesli bars, Allen's Snakes Alive confectionery, as well as medicated lozenges such as Soothers and Anticol.
Hillary Wang, senior director for international of VIP.com, said: "We have an active shopper base of 300 million consumers – we have more than the population of Australia visiting our online platform daily.
"We are actively nurturing the food and nutrition category, it will be great to be able to offer one of Australia's most treasured consumer brands in Uncle Tobys to our shopper base in China.
"Uncle Tobys is one of those unique brands – it has over 100 years history, is made from quality Australian ingredients, and delivers against Chinese consumer trends of nutrition and convenience."
Scott Coles, general manager for nutritious snacks at Nestle's Australian arm, said the deal is good news for the country's farmers who produce the raw ingredients for the products.
"We are optimistic the partnership with VIP.com will lead to solid growth, which is good for farmers, good for their communities, and good for Uncle Tobys," Coles said.
He added Nestle will be investing heavily in engaging with "key influencers" and their audiences in China. "We're keen to reach young Chinese parents, many of whom are very nutrition conscious and have faith in Australian made and packed products."
The Uncle Tobys snacks range is produced in Wahgunyah in the Australian state of Victoria. Allen's jelly lollies are made in Broadford, north of Melbourne, while the Allen's medicated lozenge range, including Soothers, are made in Nestle's Blacktown factory in western Sydney.