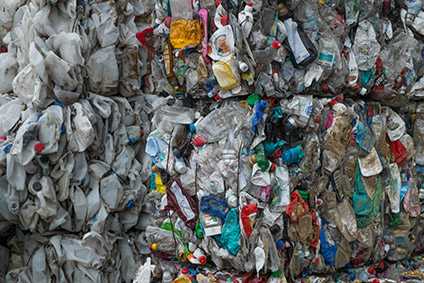 Nestlé has invested US$30m in recycled plastics initiative Closed Loop Leadership Fund.
It is the first investment from the Switzerland-based company's sustainable packaging venture fund and is intended to "help upgrade US recycling infrastructure and secure access to food-grade recycled plastics".
The Closed Loop Leadership Fund is the private-equity fund of circular economy investment firm Closed Loop Partners, which has an ambition to to "lead the shift from virgin plastics to the use of food-grade recycled plastics in the US".
Nestlé said the deal forms part of its overall investment of up to CHF2bn (US$2.18bn) to accelerate the development of "innovative sustainable packaging solutions".
Véronique Cremades-Mathis, the company's global head of sustainable packaging, said: "This investment is one of many solutions we are exploring to address the global plastic waste challenge.
"It will help create a more sustainable recycling system and, at the same time, assist us in achieving our commitment to reduce our use of virgin plastics by one third by 2025. This is particularly important as increasing the use of recycled plastics could substantially reduce the environmental impact of our packaging."
Closed Loop Leadership Fund invests in companies that aim to increase recycling rates in the US. The Nestlé investment will be used towards future acquisitions.
Ron Gonen, CEO of Closed Loop Partners, said: "Nestlé's investment is a significant commitment to help modernise, optimise and capitalise circular economy infrastructure in the US and harness innovative technologies to keep materials in manufacturing supply chains."
Through its investment in the fund, Nestlé will have access to recycled plastics stock processed by companies in which it invests.
Nestlé said the investment is an indication that it is intensifying its actions to make 100% of its packaging recyclable or reusable by 2025 and to reduce its use of virgin plastics by one-third in the same period.
Other initiatives include using "first-of-its-kind" recyclable paper packaging for Maggi brand bouillon cubes in France.
Some 87% of Nestlé's packaging is already recyclable or reusable.