Nestlé, Ajinomoto and Barilla's venture capital fund have joined the The China Food Tech Hub, a collective of global corporations launched last year to foster the development of Chinese start-ups across the supply chain.
Free Whitepaper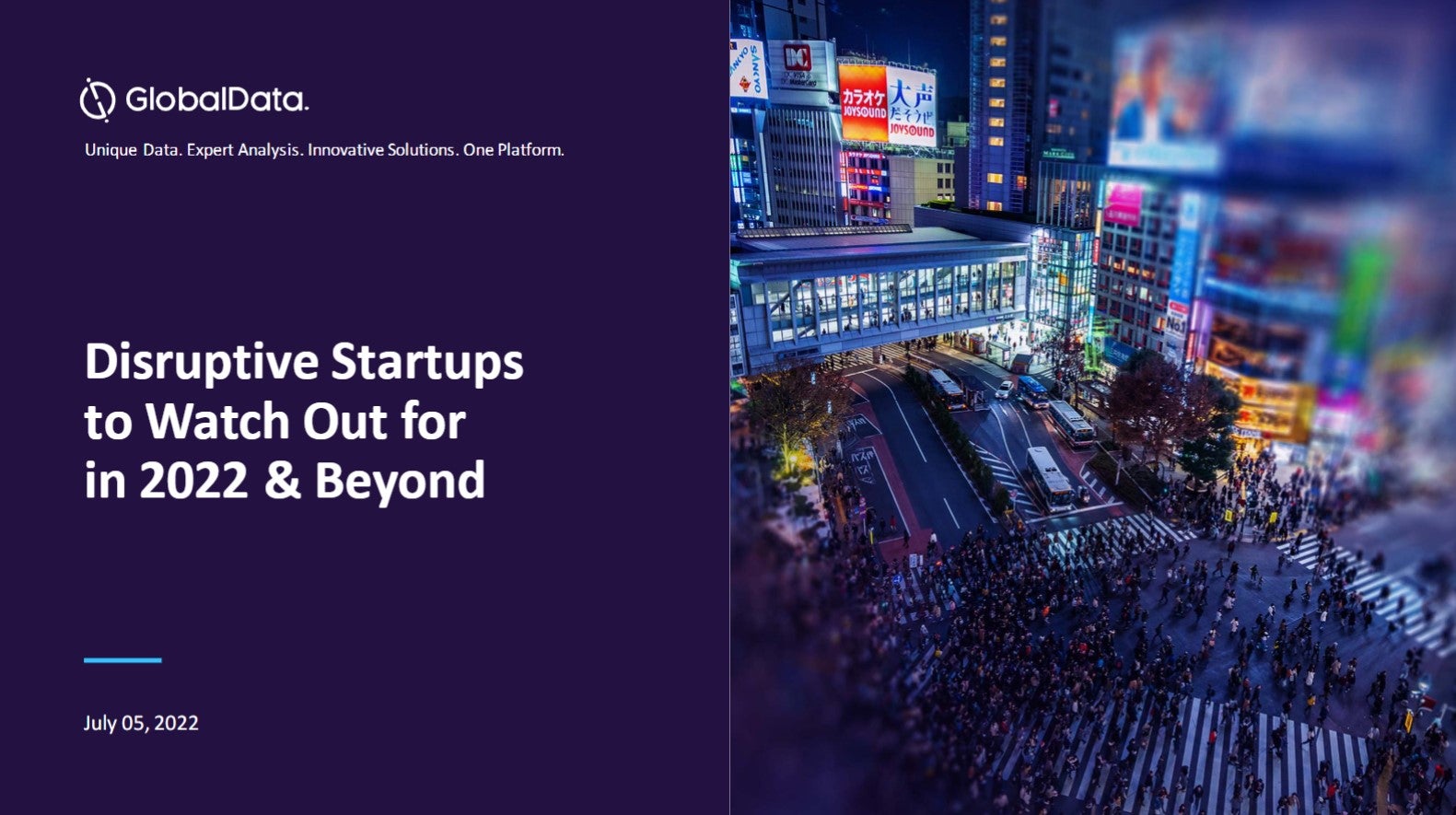 Disruptive start-ups to watch out for
2021 was a record-breaking year, with more businesses breaking into the billion-dollar club. Many start-ups have achieved or retained the unicorn status by the end of the year to reflect nearly a fivefold growth from that in 2020. This boom can be linked to a financing frenzy spurred by the quick adoption of technology and innovative solutions by start-ups gaining traction in response to the pandemic. However, the start-up ecosystem is now facing turbulent times for fundraising as investors seek long-term business strategies, valuations, and a route to profitability amid uncertain market circumstances. Nevertheless, 2022 has the potential to carry forward the momentum with multiple entities having a fair chance of being in the right place when aided by the right technologies. GlobalData leverages the power of alternative data to examine the health of start-ups across multiple dimensions including the quality of their innovations, market presence, and the funding they can attract. This helps our clients to analyze the disruptive potential of start-ups for early alliances, investments, and acquisition prospects to develop future-proof strategic roadmaps for a competitive advantage. Read our report and gather insights on the following topics:
Recent Unicorn trends
Unicorns in 2022
Future Unicorns
Start-ups to watch out for
Start-up ecosystem outlook by top geographies
by GlobalData
The Hub was formed in May 2019 by Shanghai-based venture capital fund Bits X Bites and 10 global companies, including packaged food heavyweights General Mills in the US and French dairy giant Danone.
"All of them seek a front-row seat to see the latest start-up innovations, meet disruptors who could bring fresh ideas for building new growth, and join an evolving Chinese food innovation ecosystem that was non-existent just a few short years ago," according to a statement from the Hub announcing the new entrants.
Matilda Ho, the founder and managing director of Bits X Bites, said: "Over the past decade, China has had its foot on the gas pedal to accelerate science and technology development. In food and agriculture, Chinese scientists are also some of the most prolific producers of scientific research patents and papers.
"Converting research into commercial successes will take time and a supportive network in the background. As an agri-food investor focused on the China market, we are thrilled to be working here on the ground with a growing community of corporations to support quality founders as they drive toward commercialisation and scale."
Since its founding, new members aside from Nestlé, Ajinomoto and Barilla have also joined, while others have dropped out due to "budgeting reasons" during the Covid-19 pandemic, a spokesperson for Bits X Bites told just-food, declining to name the companies that have withdrawn.
Along with General Mills and Danone, the 10-strong founding group consisted of PepsiCo, Coca-Cola Co., Griffith Foods, Givaudan, Louis Dreyfus, Puratos, Novozymes and Nutreco.
It then expanded to include another five firms: Mondelez International, Mars, Ferrero, France's LDC and Japan's Sumitomo, which would have taken membership to 18 when Nestlé, Ajinomoto and Barilla are included.
However, the group currently consists of 15 corporations. "The Hub uses rolling enrolment, and our conversation with inactive members is ongoing," the spokesperson explained, adding that "we also can't disclose the members that have asked not to be named".
Commenting on joining the Hub as a new member, Michela Petronio, the vice president of Blu1877, the investment arm of Italian pasta giant Barilla, said: "By joining the China Food Tech Hub, we want to enlarge Blu1877's network and reach out to visionary teams and find new opportunities for innovation and collaboration for Barilla, particularly in plant-based, sustainability, well-being, and convenience trends."
Upon launch, Bits X Bites said the project was founded to share insights into product innovation, overcoming business challenges and to explore growth opportunities, while also giving the western companies an opportunity to boost their presence in the Chinese market.
Daniel Deng, a product development director for Mars Wrigley, the confectionery arm of US food giant Mars, in China, added in the statement: "The China Food Tech Hub bridges two extremes in China's food innovation: multinationals and disruptive start-ups. Together we trade industry and technology insights and explore synergistic opportunities. Mars is so happy to be part of this ecosystem and to collaboratively find breakthroughs in food technology and new product experiences."
just-food has contacted the other new entrants Mondelez, Ferrero, LDC and Sumitomo, along with Ajinomoto, to confirm their participation but had not received a response at the time of publication.
Free Whitepaper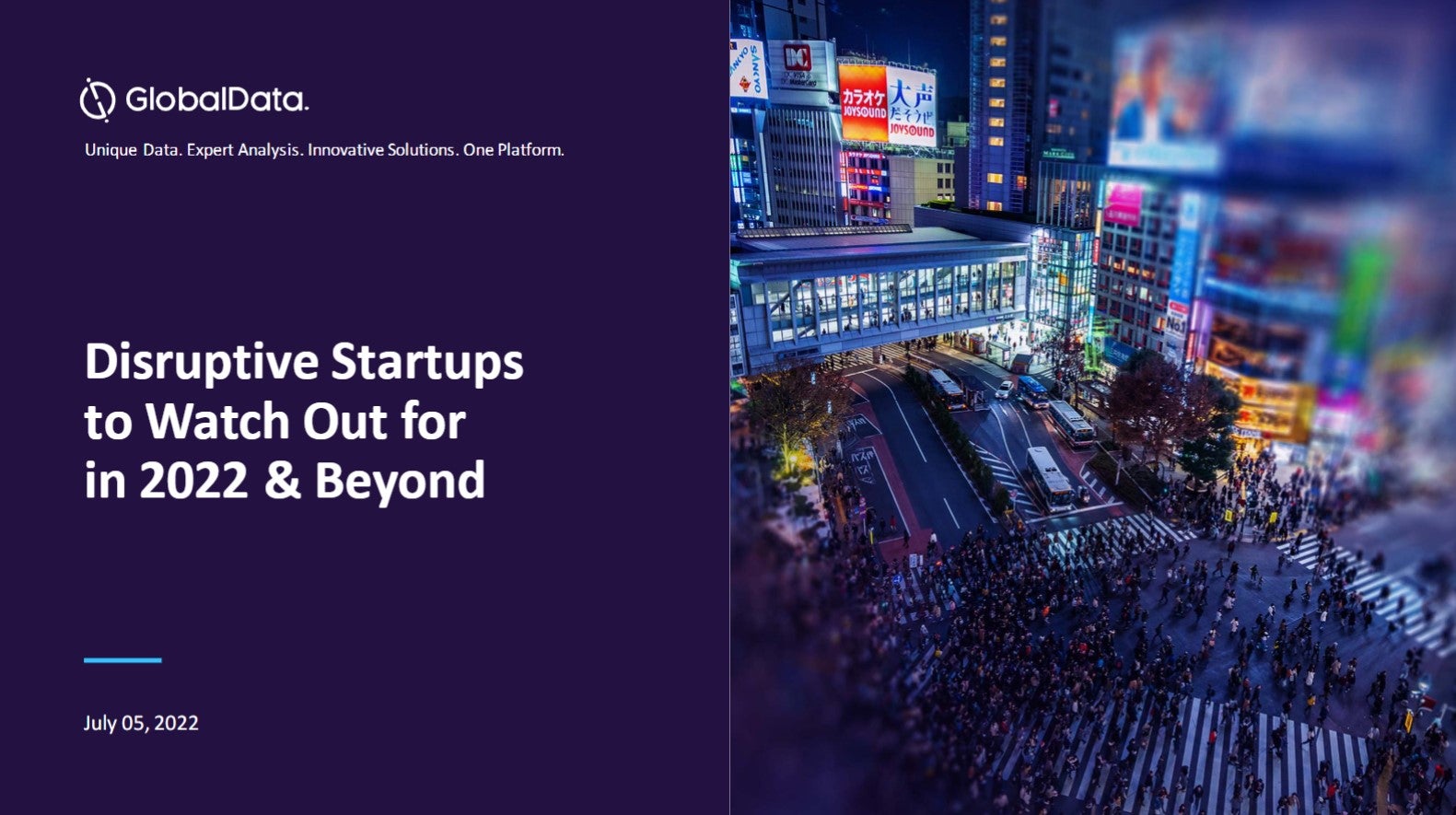 Disruptive start-ups to watch out for
2021 was a record-breaking year, with more businesses breaking into the billion-dollar club. Many start-ups have achieved or retained the unicorn status by the end of the year to reflect nearly a fivefold growth from that in 2020. This boom can be linked to a financing frenzy spurred by the quick adoption of technology and innovative solutions by start-ups gaining traction in response to the pandemic. However, the start-up ecosystem is now facing turbulent times for fundraising as investors seek long-term business strategies, valuations, and a route to profitability amid uncertain market circumstances. Nevertheless, 2022 has the potential to carry forward the momentum with multiple entities having a fair chance of being in the right place when aided by the right technologies. GlobalData leverages the power of alternative data to examine the health of start-ups across multiple dimensions including the quality of their innovations, market presence, and the funding they can attract. This helps our clients to analyze the disruptive potential of start-ups for early alliances, investments, and acquisition prospects to develop future-proof strategic roadmaps for a competitive advantage. Read our report and gather insights on the following topics:
Recent Unicorn trends
Unicorns in 2022
Future Unicorns
Start-ups to watch out for
Start-up ecosystem outlook by top geographies
by GlobalData