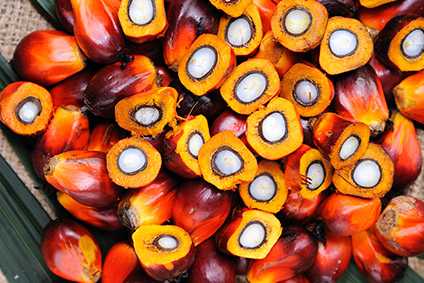 Nestlé has admitted it will miss a 2020 target on deforestation it set ten years ago – but the company has set out how it believes the wider industry can end the practice.
In 2010, the KitKat and Maggi maker was among a number of food manufacturers – under the auspices of The Consumer Goods Forum – to help achieve "zero net deforestation" by 2020.
This summer, another signatory to the pledge, US agri-food titan Cargill, said it believed the target was unlikely to be met. Cargill CEO Dave MacLennan, writing on the website of global deforestation organisation Tropical Forest Alliance 2020, said: "Despite our collective efforts, industry is poised to fall short of a 2020 goal to eliminate deforestation in key supply chains, including beef, soy and palm oil. That is hard for me to admit – but it is not a reason to stop taking critical action."
Not all companies to have signed up to the pledge of reported their progress against the target. A spokesperson for Nestlé, the world's largest food maker, said yesterday (1 October) the company expects "over 90% of our key agricultural commodities to be verified deforestation-free by the end of 2020", a level that was "up from 77% at the beginning of 2019".
The spokesperson said the Swiss food giant, home to brands such as Gerber baby food and Lean Cuisine pizza, believes "eliminating deforestation requires three fundamental elements".
Companies "have to increase transparency including disclosure and put the numbers on the table", the spokesperson said. "Two, we encourage the use of a combination of common monitoring and verification tools that are effective, such as satellite technology. Three, it is important to include smallholder farmers and to make the protection of forests economically attractive to them. Halting deforestation implies continuous work with suppliers who show commitment to make progress."
On Monday, US-based environmental organisation Rainforest Action Network claimed it had "definitive" evidence palm oil grown in protected peat forests of Rawa Singkil Wildlife Reserve in Indonesia was being used in foods marketed by Nestlé, as well as other companies including Unilever, PepsiCo and Mondelez International. General Mills, Kellogg, Mars and Hershey were also implicated.
"The evidence resulting from our investigations is unequivocal," said Gemma Tillack, forest policy director at Rainforest Action Network. "Despite the fact that these big name brands publicly promised to end deforestation for snack foods years ago, they are still sourcing from the companies driving palm oil plantation expansion into the heart of one of the highest priority conservation landscapes for addressing the climate crisis and wildlife extinction on the planet: the lowland peat forests of the Leuser Ecosystem."
"The mills investigated here simply do not have the basic systems in place to ensure their palm oil is not driving rainforest destruction, so no company with a no-deforestation commitment can buy from them in good faith to their existing policy."
The Nestlé spokesperson said the company was "concerned about deforestation happening in the Rawa Singkil Wildlife Reserve", adding: "We are closely monitoring the situation and working closely with our suppliers sourcing in the area.
Two mills – PT Global Sawit Semesta and PT Samudera Sawit Nabati – investigated by the Rainforest Action Network are part of the supply chain of Golden Agri Resources (GAR), which supplies consumer-goods companies including Nestlé. According to the RAN report, a second palm oil trader – Musim Mas – has had PT Global Sawit Semesta listed as a supplier.
"We immediately engaged with our supplier, which requires all its supplier mills to establish traceability-to-plantation and to identify all the independent plantations and smallholders from which they source. GAR is now engaging with both mills to verify the specific allegations contained in the RAN report and will send teams to conduct on-site field verifications within the next weeks. If the investigation revealed that these two mills source palm oil from plantations engaged in deforestation activities, we will suspend those mills," the Nestlé spokesperson said.
Unilever sources palm directly from GAR and not from mills in the Rawa Singkil area. A Unilever spokesperson said: "Any suggestion of deforestation in our immediate or extended supply chain is taken extremely seriously. In line with our sustainable sourcing policy, we have commenced our grievance process so any appropriate action can be taken."
The Magnum ice cream maker, which says on its website it is "committed" to "eliminating deforestation from our supply chain" is scheduled to host a webcast for investors on the issue of palm oil next week.
PepsiCo and Mondelez had not return requests for comment at the time of writing.
In a statement, General Mills said: "Regarding the RAN report specifically, General Mills have already been raising and elevating the issue of Leuser deforestation with our direct suppliers as part of our ongoing supplier engagement process. We are confirming our expectation that suppliers adopt a no-buy position on the companies RAN has highlighted where deforestation is verified.
"Big picture, General Mills continues to believe that only collaborative and landscape-scale action is going to truly solve these issues in Leuser since we understand that well over 50% of palm oil production in Aceh already comes from smallholders and we understand the main deforestation risk now is linked to expansion by independent small producers operating outside the formal concession model. This demands action beyond the supply chain – but a lasting solution will require concerted action from all actors, including local government and smallholders, among others."
Mars is "working to deliver" 100% deforestation-free palm oil by the end of 2020 but did not comment on what percentage of its agricultural commodities would be verified deforestation-free by the end of 2020.
The company, which is working to reduce the number of mills from which it buys palm oil, said it was not directly receiving the commodity from those mentioned in the RAN allegations.
"We take allegations seriously and work to understand what steps are being taken to address them. We expect that GAR and will investigate fully and take appropriate actions pending verification of the results. Upon initial review, GAR has found that their suppliers are not procuring from the mills in question; and Musim Mas has asked suppliers in the region to exclude the two plantation companies mentioned by the report," Mars said.
At Hershey, a spokesperson said the chocolate giant did "not buy from nor have business relationships with the two mills referenced in the report".
The spokesperson added: "We have been conducting mill traceability work to track mills that have a connection to our direct suppliers, but not directly to us. Although oil from these mills was not sold directly to Hershey, we have no way of knowing if palm oil from these mills actually made its way into the oil that was sold to Hershey by our direct suppliers. This list of mills in our traceability work goes beyond Hershey's physical supply chain."
According to the Hershey spokesperson, the company's "understanding" is that a corrective action has been "put in place and executed". The spokesperson said, according to information posted by GAR online, "there has been no further indication of deforestation. One of our direct suppliers is also monitoring the situation and is expected to close the case soon – sometime in Q4 2019".
He added: "Let me reassure you that Hershey takes seriously all concerns and allegations of NDPE [No Deforestation, No Peat, No Exploitation] violations. As we hear about these, we make sure to investigate and determine if any of these allegations are linked to our supply chain. If we determine a link, we will work with our direct suppliers to address these issues via time-bound corrective action plans and third-party verification of implementation."
A Kellogg spokesperson said: "Per our policies, we investigate reports of deforestation activity through an established process of engagement with our direct suppliers. As a socially responsible company, Kellogg is committed to working with its global palm oil suppliers to source fully traceable palm oil, produced in a manner that's environmentally responsible, socially beneficial, and economically viable. We will continue to work with our suppliers to further understand the issue and act accordingly."