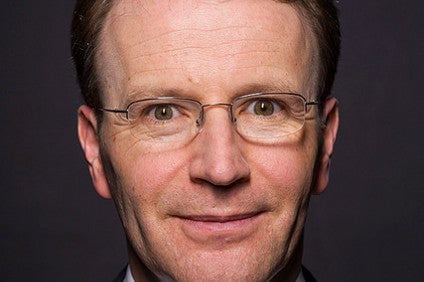 Nestlé chief executive Mark Schneider expects to double the monetary value of its health and nutrition business, Nestlé Health Science, by next year.
Schneider was speaking on Bloomberg TV earlier today (18 September) following this month's acquisition of Aimmune Therapeutics. Nestlé had already invested in the allergy treatment business back in 2016, but has now taken full control of the California-based company.
Schneider said: "Our Nestlé Health Science unit has been on a tear even before the pandemic. A few years back, this was a CHF2bn (US$2.2bn) business. We expect to double this to about CHF4bn by the end of next year. Very strong organic growth, especially in vitamins, minerals and supplements."
Aimmune Therapeutics will become part of the Nestlé Health Science division, and is "just the latest step here in implementing that strategy, Schneider said, referring to the health and nutrition space. "Over time, this is going to be one of our key growth drivers."
The Nestlé chief also suggested the increased demand the company has seen during the pandemic for more healthy foods and related products has some yardage to run, adding that there's a "long-term trend playing out".
Schneider said: "There's a renewed interest in health and nutrition that advances health and strengthens the immune system. And I think this is here to stay, certainly throughout the later stages of this pandemic, and we believe, also beyond that."
Schneider was asked if a focus on health and nutrition see Nestlé would cut back on processed foods.
"Processed foods is one of these misunderstood terms. When you cook, you are also processing food so processed foods per se is not a good or bad thing, it depends on what you do to the food," Schneider responded.
"And I think overall, there has been a trend, and something we have been quite active on to really make sure that our foods get processed in a way that preserves the good and healthy ingredients and that we are also using what we call kitchen cupboard ingredients. And that means to really simplify the label and be sure that these are ingredients that you recognise, are natural and have a strong health track record."