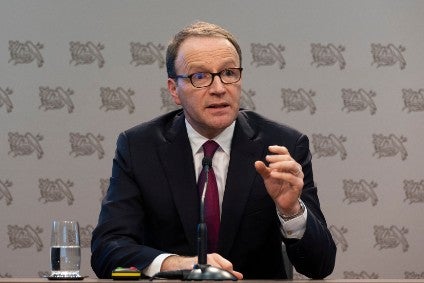 Nestlé CEO Mark Schneider has emphasised the Swiss giant's "resilience" as the company reacts to the Covid-19 outbreak but warned staff at the world's largest food maker to prepare for difficult times ahead.
In an internal company memo, seen by just-food, Schneider praised the "commitment" of the company's staff, thanking the KitKat maker's more than 290,000 employees "for what you have done already to weather this crisis and to get our company prepared to cope with this situation". In February, Nestlé asked staff not to embark on international business travel due to the outbreak.
Schneider said Nestlé should "stay focused" on three "priorities", including the safety of all staff. "We can only make positive contributions and live our purpose and values if we stay healthy and avoid spreading the virus," he said.
"To the extent you can, please provide a helping hand to the communities around us and our many business partners around the globe. This is the moment to demonstrate grace under pressure. Many people and companies will be much harder hit than Nestlé and will have to cope with graver challenges as a result of this crisis. Please help them to get through this – it is part of our values and people will remember."
The Nestlé chief sought to emphasise how "business continuity is key", adding: "We need to focus our efforts on securing supplies, manufacturing and logistics every step of the way. For those areas that are not affected yet, get prepared by building inventories of critical supplies and products. Please get ready for the storm to hit – because hit it will."
Nestlé has yet to publicly quantify how the coronavirus crisis has affected the business financially.