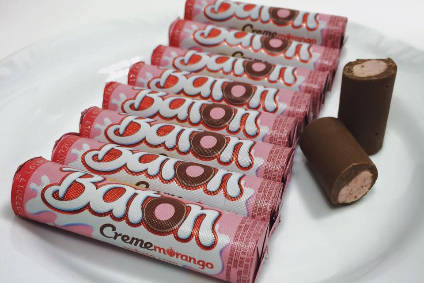 Nestlé is close to formally completing the acquisition of Garoto, 14 years after it first struck a deal to buy the Brazilian chocolate maker.
Liberato Milo, general director of Garoto, told the local website G1 that the sale will be formalised soon.
Nestle moved to buy Garoto, the owner of brands including Baton and Talento, in 2002 but, two years later, Brazil's anti-trust body, the Administrative Council for Economic Defense (Cade), prevented the deal from going through, saying it would hit competition in the domestic chocolate market.
However, Nestle has been able to keep investing at the Garoto production site in Vila Velha in eastern Brazil, although it has had to keep management separate.
Milo said Garoto is working closely with Nestle and Cade – which has had its representatives visit the Brazilian firm's operations- to reach a deal.
When contacted by just-food, Nestle said it had "nothing to add" to Milo's statements to G1. A spokesperson said: "We acquired Garoto in 2002. There has been an anti-trust case ongoing since 2005 whose details we do not comment. However, we have always expressed our willingness and commitment to find a common agreement to solve this antitrust case, and we are awaiting Cade's decision."
The spokesperson added Brazil had had new competition rules in place since 2012 and insisted "it is only natural that open cases under the prior law should be solved".